Name: Kaung M. Lun
From: Cooper City, Florida
Grade: College Freshman
School: Broward College
Votes: 2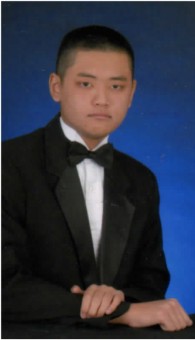 Kaung
Lun
National
Driving & Traffic School
Youth
Forward Scholarship 2017
28
Jul. 2017
Commitment
to Volunteer
It's good to go outside and volunteer instead of staying in my house all
day, sitting on my lazy butt, playing video games and watching TV. In
my life experience, I have volunteered in a good cause to fight
against cancer. During my time in high school, I signed up to
volunteer in The American Cancer Society. I chose this because I
believed in their purpose to fight against cancer, support patients,
honor survivors or loved ones lost, help save lives, and more
importantly spread around the world. Every year, the organization
always set up an event called Relay for Life, which is a signature
fundraiser staffed and coordinated by volunteers like me. Throughout
my junior year all the way to my senior year, I have given my full
attention to SAT testing necessary for college and because of that
I've worked around eighteen hours per week and for the length of
one year. These eighteen hours equal to my six hours per day activity
and those days are Mondays, Wednesdays, and Fridays. Throughout the
year, volunteers have to set up and get ready for the Relay for Life
event in our high school as early as possible. As one of the lead
volunteer, my responsibilities are to promote the event through
marketing strategies, register participants, communicate information
accurately and in a professional manner, assist teammates with any
requests, and spread awareness through presentation. My biggest
challenge is the presentation because I was a very shy, nervous,
awkward being back then. In addition, I don't have a great powerful
voice and sometime people don't understand me well because of my
Asian accent. I overcome this by practicing my lecture and I always
try to keep a loud voice and a normal pace. Overall, I love
volunteering in this organization because The American Cancer Society
work hard to fight against cancer. It gave me the satisfaction of
feeling like a hero to my community and I like the fact that I was
able to help and be a valuable asset. Furthermore, I have learned a
lot in my position as a volunteer. I was able to make new friends and
learned new skills that will help me achieve my goals, whether if
they are personal, academic, or career. I did made an advancement to
my academic and my career goals. More importantly, it brought fun and
fulfillment to my life.

Now, I am a recent Associate degree graduate who is transferring to
Florida State University this fall. Looking toward the future, I am
preparing to join a fraternity to enhance my college experience and
develop as a good man and as a leader. More importantly, I will help
others through philanthropic events and community service projects.
My involvement to volunteer as a fraternity man will build my
character, my appreciation for others, and it will enhance my
awareness of personal responsibility.