Name: Johnny Jackson Jr
From: Irving, Texas
Grade: college sophomore
School: Dallas Baptist University
Votes: 0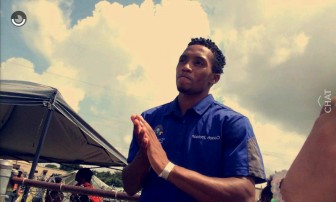 Most people do volunteering actions as a way to suffice needs in different
areas of their life. Very few start young with a vision and manifest
it into an action that helps youth long after one has moved on.
My internal reason for wanting to change this mentality was simple. It
started as a 2nd grade crush. I had the biggest crush on this girl.
Well we lived down the street from each other, but after 2nd grade I
ended up going to private schools. I lost touch until 8th grade. I
saw her again. She was much different. I still had a crush but she
did not notice me. Two years later she ended up getting pregnant. Yes
she graduated but did not go to college. Honestly that hurt me more
than anything to see how her life would have ended up.
When, I was fifteen I had a crazy idea. I want to change the mentality of
my cities youth population. In Irving, Texas, (south Irving to be
specific) the cyclic mentality is this. Most go to middle school and
by 8th grade one out of 5 girls gets pregnant. The statistic for guy
is by 9th grade one out of 5 guys ends up with a record or dropping
out. This is one of the shocking things that the school system tries
to hide.
Most people ignore this fact and that most girls follow the cycle of going
to school, getting pregnant, then using government assistance for the
rest of their lives. I decided to do something that would get the
kids interested, but also tricking them into doing something
productive. I started a youth track club in order to empower youth to
tackle problems that are relevant in this generation. One my track
club helped tackle the child obesity problem through workouts. Also
the problem of idle time. One of the biggest dangers are children
with a vast amount of idle time. Most youth get in trouble from the
time schools ends, to about 5pm. The kids would come to practice and
through positive reinforcement they started not only improving on the
track or the field. Yet, in the classroom which was the best part to
see. Now three years later a majority of my athletes are going to
college either with sports scholarships, or an academic scholarship.
Now this fight i am fighting is continuing and it is a lot for one person
to do but, it is work worth being done. This is why I have
volunteered and will continue to do it until I fix this problem.
Thank You for reading this essay, and helping me continue this effort
through empowering youth to be more.