Name: Anizza Barnett
From: Montebllo, CA
Grade: junior in high school
School: Cal Poly Pomona
Votes: 0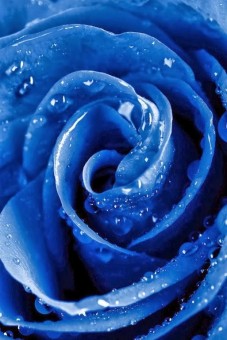 One of the many benefits of my small high school, would be that events
take place very often. I become part of, and even lead, a large
amount of those events. Things such as the Senior Citizen Proms,
making cookies with foster children, organizing autism walks, working
the first two graduations, different catering events, working to get
our school's restaurant open, or just the simple school event that
needs help. Not only have they impacted my life, and made me want to
help the community more, but it also has impacted the life of other.
My very first event was the Senior Citizen Prom, I had no idea what
to expect, I was just invited to jump on board and become a part of
something that was said would be incredible, and it was. The set date
for the Prom at the local senior center was April 3, 2015. About 130
people showed up with beautiful dresses and tuxedos. To be honest, I
wasn't expecting that many people. They danced like there was no
tomorrow, and you were able to see the excitement on their faces.
This was touching, not only did I not know what to expect, it was
something I will never forget. There were a few things I learned from
this, one, the hustle. People don't understand the necessity of
time, and how precious it is. The amount of time that goes into the
events, and all the background work, and hours perfecting the menu,
the table set up, practicing the correct way to serve the guests, or
things as simple as figuring out how many people to a table. The set
part of what I learned is, that I learned by doing, not by books or
lectures, and that's what my high school focused around. Another
big event my school hosted, and I was a part of, was the Autism Walk.
We had a couple hundred people come and walk in support of those with
autism. Prior to this, we had to learn what autism was, and what made
them different, and how we could help them fit in, along with dealing
with the outbursts of energy. This led me to be more aware, I never
thought that there would be so much to learn. The day of the event my
job was to make sure everything was okay with all the stations, in
other words I was one of the managers. We had little games set up for
them, more tactile games, because they like to use their hands. We
had some sand and toys hidden inside for them to find. We had the
mayor of a local city come and support us as well, and even the
students that worked it, were satisfied with what it became. It
started with a couple of us planning out what it should be, and then
being able to fulfill that. All in all, it was a great event, and we
planned several, that would help the community.