Name: Cassidy Jiang
From: Carmel, IN
Grade: Sophomore
School: Carmel High School
Votes: 0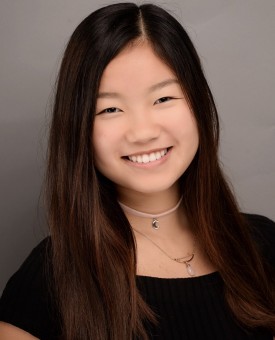 A big challenge for many students who live on the "rough" side of
the city is access to programs that foster individualism, innovation,
and healthy living. Often times their parents can't afford art
lessons or have time to send their kids off to tennis lessons. Since
February of 2017, the club that I founded, Chinese Folk Dance Club,
goes out to a Boys & Girls Club or YMCA across central Indiana
every week for an hour to teach dance to kids for no charge. The
basis of our club is that we spread Chinese culture and teach basic
dance techniques and choreographies; however, our club is so much
more than that. Through group dances, we encourage collaboration
amongst peers, and we inspire creativity through free style sessions.
In other words, teaching dance to the kids is "forward looking"
because dancing fosters originality, and innovation stems from
creative minds. With these dance lessons, they learn about healthy
lifestyle consisting of exercise instead of doing drugs, joining
gangs, etc. that are common in these poorer areas. We indirectly try
to keep them off the streets so they can realize potential in
themselves for a brighter future than their present state.
For us as a club and me as the leader, it gets difficult during the
school year to carve out a large chunk of time to drive 1.5 hours to
and from the kids' schools, organizing the events, and teaching
with our busy schedules, but what makes everything worth it is what
we learn from the students. Getting to know all the financial
hardships and parental problems that the kids live with and having
them love you back just as much as you love them is rewarding in no
other way possible. From their cheery attitudes, you'd never
expect everything that's going on in their lives, and I think that
teaching them and having a distraction from home definitely have a
big impact on their moods and will make a long-last difference in
their lives. When you ingrain these healthy habits into the youth's
minds, they're more likely to form these into habits, so what I
hope is that they will continue to live inspiringly.
Although I've loved dance ever since I was a baby, my true passion resides
in business. I will still always dance on the side as a hobby and
encourage others to, but what I've learned from teaching has taught
me so many valuable lessons in life and skills for business. Not
only have I gained tremendous leadership qualities, I've learned
and embraced that everyone has a background, whether happy or not, so
you have to be open as a person and know that you can never "judge
a book by its cover". Love is earned and being positive goes a
long way.