Name: Ethan Lam
From: Columbia, SC
Grade: Junior
School: University of South Carolina - Columbia
Votes: 15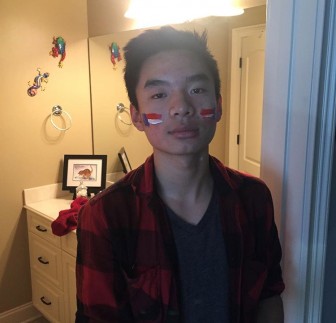 I come from a city called Greenville, South Carolina, a growing city of
around 70,000 people. I absolutely love the community here, but when
I was growing up, I didn't have any interest in Greenville.
Greenville wasn't as big back then and I never cared for the events
that took place. I wasn't fully immersed in the community outside
and I would always keep to myself. That started to change as I grew
older.
I did volunteer work for my middle school as a requirement, but it was
always something held by the school so kids like me could get hours.
It felt like such a chore and I never felt connected to my community.
After I finished 8th grade, I attended a summer camp where they took
kids to volunteer at local soup kitchens every Tuesday and Thursday.
I decided to do it at first just to see what it really was like to be
hands on with the Greenville community. I helped out with preparing
food and serving it to the homeless. While serving the food, I got to
see faces of people who came. I saw their somber faces light up with
a glimmer of hope when they received their meal. Their faces glowed
in a warmth of comfort as we ask them how they're doing while
handing them hot soup. It felt great to see people who are at the
lowest point in their lives be given a glimmer of hope and the
reassurance that there are people like me who care for their safety
and well-being. Afterwards, I volunteered every Tuesday and Thursday
for the remainder of my time there.
Although volunteering at the soup kitchen was amazing, there was more that I
wanted to do. As Greenville started to grow, I saw many events that I
could do that I was passionate about. I wanted to help the local
Vietnamese community so I helped set up many of the New Year
festivals. The Buddhist temple I went to was starting to grow, I
started to go to my Buddhist temple more often to help set up
service. At my high school, there was an issue about a lack of
celebration of different cultures, so I started a multicultural club
that provides volunteer services for students who want to help at
local cultural events, even though I had never held any leadership
position or started an organization. I also helped out at many major
art events held downtown because the fine arts are an integral part
in the growth of out city.
To see first hand how volunteering can help empower people and bring a
sense of joy and relief helped teach me valuable lessons of humility,
gratitude, compassion, open-mindedness, and responsibility. That's
why I would love to become a neurologist and have that one-on-one
patient interaction. Being a doctor would be more than just
diagnosing patients; it would provide me the same opportunity to
serve my community, but on a more personal level.