Name: Amanda Meserve
From: Aptos , California
Grade: Senior
School: Cabrillo College
Votes: 0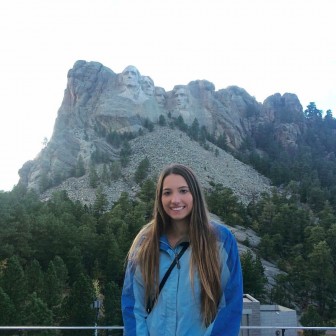 Finding
My Passion Through Volunteering
Before
being adopted at age 7, I was under cared for, malnourished and
pretty much on my own. I was constantly moving from hotel room to
hotel room, and then foster home to foster home, constantly having to
make new friends and never being able to settle. From a young age, I
was unable to see a future where I was wanted and where I got what I
needed. But after I was adopted at age 7, I grew to understand that
even though my childhood was not the best, I was still more fortunate
than many other kids.
My
adoptive mom, Christine, loves volunteering and has been all over the
world doing humanitarian missions. My first major out of the country
traveling experience was on a medical humanitarian mission to
Dominican Republic on the border of Haiti. I was 9 years old. This
trip not only started my love and excitement for volunteering but
also my passion for medicine. It taught me a lot about many different
aspects of medicine, because I was able to help a wide variety of the
doctors. And since the doctors were all in a pretty small space, I
was able to learn based off of their interactions with the patients.
On that first medical trip, I not only helped a dentist pull a tooth,
but I also helped my mom in the pharmacy, and helped in the nursery
by keeping the little kids entertained. By my third humanitarian
trip, at the age of 15, I was done being an assistant, and earned my
own job of triaging patients. I was in charge of seeing the patients
first, having a translator, and taking their blood pressure, heart
rate, as well as writing down their symptoms and complaints. After
one week, I had triaged a little over 1,000 patients. Every year we
go, we spend two weeks there and about 16 hours a day working.
Although it is hard work, I love it and really feel like I am making
a difference. I decided that it was my dream to become a travel nurse
through doing these trips.
The
medical missions that I went on with the Flying Doctors not only
helped me learn what my passion was and how to take a leadership role
at age 15, but it also put into perspective how good I had it and how
blessed I was, despite my difficult childhood. Even though the people
of Dominican Republic had little to nothing, they were still happy
and made the best of what they had. I learned to be grateful for
getting a second chance when a lot of kids do not have the
opportunity to get second chances based off of the location in which
they were born. I look forward to many more trips like that in the
future, so that I can continue to make a difference for those who
need it most.