Name: Madison Stipe
From: Waco , Texas
Grade: 9th
School: La Vega High School
Votes: 0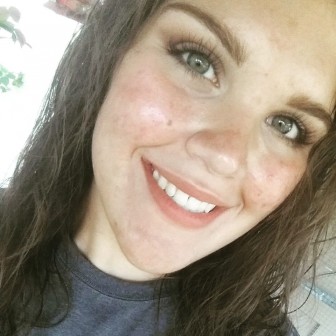 Through the years
I have volunteered numerous places such as Food for Families,
Caritas, Fuzzy Friends, The Area Agency on Aging, and the Regent Care
of Woodway. I found it difficult to choose just one place to spread
the love and compassion I have for most anyone and everything so when
presented the opportunities for various locations I couldn't
resist. Two of these places I hold near and dear to my heart though,
which would be Food for Families and Caritas. Without these
establishments as a child I wouldn't have developed the gratitude
and respect I yield today.
Food for Families
is essential to countless homes across America, including my own.
Living in a low-income family, I understand the difficulties many
parents face when not being able to provide their children with the
barest necessities such as a nutritious meal. My grandparents tried
the best they could raising four grandchildren on an extremely tight
budget, using the little gas they had to swing by the local food
pantries to feed all of us kids. Time went by, and things got easier
but I never forgot how relieved I would be when my grandmother came
in with that cardboard box full of pasta, tuna, and peanut butter.
Most take this for granted but to families that were financially
challenged, it was a god send. Not having forgotten, when I turned 16
I started volunteering at the local food pantries. Portioning out
items, organizing boxes, and hand delivering food I knew was helping
some family out there. It was extraordinary for me, I knew how these
women, children, and men lived; it wasn't much different from my
own home life. Every Wednesday and Sunday, after services I would
greet many shining faces at the local church who knew me by name at
this point. We chat about the kids, the service, and just daily life
as I handed them their food. I got the chance to know these people
just by being a small part of an organization. That's what I
enjoyed most about volunteering, these people weren't just people;
they were Mothers, Fathers, Grandparents, friends, and acquaintances
all coming together. It was an amazing experience to witness.
Caritas does so
much for the small town I live in. By providing free uniforms to the
surrounding school districts, a lot of stress was taken off my
grandmother who knew it was going to be difficult to cloth all of us.
Being the second youngest I knew how it felt to wear hand-me-downs
and still have the same pair of shoes from the year before. It wasn't
ideal but I knew my grandparents did their best. Much like the food
pantry experience, I wanted to help children who are in the same
situation I was in. In my years of folding clothes and organizing at
Caritas, I have met many kids who reminded me of myself. Most were
embarrassed to be seen shopping there, which they shouldn't be.
Knowing where everything was at, I'd try to match the child's own
personal style to items we already had in store. I knew what it was
like to be that kid having to shop at discount clothing stores so I
knew that having a smiling face come up to you and show you where we
kept all the best Nike shoes was welcoming.
Volunteering has
taught me many things; but the most important I ever learned was to
never judge someone on the situation the might be in now. Everybody
goes through rough patches in life, no matter your 17 or 65. Stay
humble.