Name: Alyssa Garcia
From: Houston, Texas
Grade: garciaag@hbu.edu
School: Houston Baptist University
Votes: 0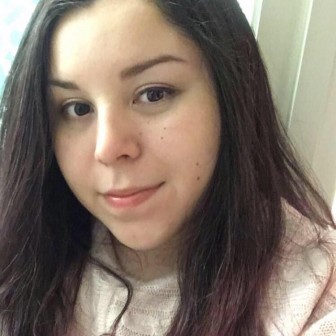 For
Family
By
Alyssa
Garcia

My family has always been my number one priority. When, I found another family within my Church,
one I never knew I needed, I made them a priority in my life, too.
Being a part of the Youth Group changed my life. I started to truly
love the people in my life and my future seemed much clearer. This
experience was something I wanted all the Youth that came into the
Church and in my neighborhood to experience. So, when my Youth Pastor
invited me to come back to the Youth Group, my freshmen year of
College, as a Youth Leader, I was overjoyed! I was so happy to
finally get the chance to be there for my family in way I wasn't
sure I could. I would be able to lead youth, sharing the good news,
and help change a life just like mine. I have been a Youth Leader for
almost three years now and I have never been stronger in my faith or
as a leader. In my three years the church as experienced major
changes in Youth Leadership, we have seen three different Youth
pastors all with different visions. These changes have left some
Youth Students unsure about our Church's ability to be a constant
investor in their lives. However, Other Youth Leader Volunteers and I
have been consistent through it all and invest everything we can into
the Youth. We are there every Sunday, Wednesday, and at every
Youth/Church event. The area surrounding the church is a majority of
low-income Hispanic Families and we want to able to support the
Youth, let them know that there are people outside their homes who
care for them. As a Youth Leader I am a part of something bigger then
myself. Everything I do has become for my Church Family. My
experience here has inspired me to pursue a career in education,
because I know that when I look back years from now, I'll it will
have made a difference. This volunteer experience not only changed my
life but is changing another life, as well.