Name: Diana Hadad
From: Ventnor City, New Jersey
Grade: Junior
School: Ocean City High School
Votes: 1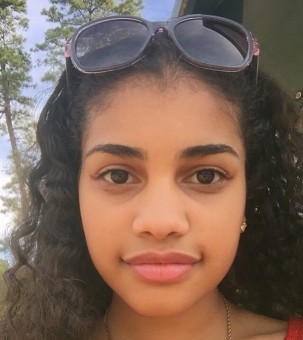 From
the Friend to the Coach
My name is Diana Hadad and I am an incoming senior at Ocean City High
School with years of volunteering behind and ahead of me. I am an
assistant gymnastics coach in the recreational program in Ventnor
City, New Jersey and have been there since the fifth grade (2010).
The gymnastics program begins in September and lasts for six weeks;
those five and older practice for two hours every Saturday. I started
off as one of the gymnasts until the coach saw that other gymnasts
would come to me for help and how the friendships progressed into a
coach-athlete relationship.
I love what I do and I have never consider quitting even after my coach
retired and was replaced. I stayed because I love helping kids reach
their goals and giving them the confidence they need to trust
themselves and go for their dreams. I tried to keep the positive
atmosphere and attempted to improve it by ending the classes with fun
and innovative gymnastics games to show them that even though the
coach retired, they still have someone beside them. To me,
volunteering as a coach is all about building the gymnasts'
confidence in life and showing them the meaning of helping
others.That is the most important aspect of my part in volunteering
because it is all about the gymnasts and building their confidence in
life. My other responsibilities are setting up the gym with the
equipment, physically helping children with their skills by "spotting
them," making sure each student is having fun, collecting payments,
cleaning up the mats, and doing anything else that the head coach
needs. Even though encouraging children is the best part of my
Saturdays, it is can also be the most difficult because some kids are
forced to be there because their parents want them to be gymnasts. I
am often left with a brooding child on my hands and when this is the
case, my primary mission is helping them have fun. Instead of them
feeling forced to endure a gymnastics class, they are coming to a
class where they enjoy themselves and make new friends. It is
difficult because kids who are forced to do something sometimes close
themselves off, so I try to be their friend instead of their coach.
I consider this my most rewarding experience because not only did I
learn gymnastics, but I learned how to connect with different
personalities and how to be a team player by watching people
interact. Most importantly, learning how rewarding helping and
influencing others is has given me a strong motivation to teach.
I hope that the recreational program still exists and that I have at
least influenced one person to volunteer for something they would
enjoy, just like how I was influenced by the older gymnasts who
helped me. Yes, teaching gymnastics is the objective of the class,
but shaping them into confident and powerful people is the essence of
why I volunteer. That is what I would like to see in the future, but
that is also what I hope that my work does.
I thank you for the time you have put into reading about one of the
most influential experiences in my life that has built me into the
person who I am today.