Name: Britain Bennett
From: Sandusky, OH
Grade: I will be a freshman at The Ohio State University 2017-2018
School: britainabennett@gmail.com
Votes: 0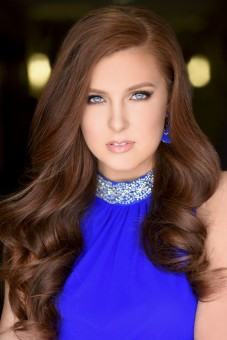 Barack Obama once said, "The best way to not feel hopeless is to get up
and do something."  During the darkest moment of my life, I
knew I had to change thoughts of hopelessness into action. What I
learned from volunteering was more than a lesson…I discovered my
purpose.
During high school, I was bullied to the point I didn't want to go to
school, get out of bed, or even live anymore.  After much
reflection, I determined I could use my experiences to help others.
There were certain activities I engaged in that helped me overcome
bullying. I developed a strategy called "TBH" that outlined these
activities: Talk to someone, Block hurtful words from your head and your heart, Help
others. My biggest challenge was sharing my story with others;
however, I knew it was necessary for youth to know I understood their
struggles.  
I volunteered and shared "TBH" with classrooms and organizations
and my responsibilities with "TBH" flourished. In two years,
I have volunteered over 100 hours. I wrote grants and received
funding to produce and distribute "TBH" brochures in all Erie
County middle schools (http://simplebooklet.com/tbh).
I presented at state bullying conventions and appeared on the
television network TLC. I was asked to help produce and record
an anti-bullying theme song with Platinum Planet Records
(https://soundcloud.com/user-352331332/tbh-theme-track-mix-burke-vox-1/s-mlUia). 
I emailed the Hillary Clinton campaign and shared my strategy. I wanted
to make the campaign aware of this growing issue amongst children. I
received a phone call from Hillary Clinton's staff asking me to
meet with the presidential hopeful!  I met with Hillary Clinton
and, together, we recorded an anti-bullying video for YouTube
(https://www.youtube.com/watch?v=LLzZEueIa-8). In
the September edition of Teen
Vogue,
Hillary Clinton penned an essay titled "Yes, She Can"
discussing the biggest girl-power movement in American history.
She opens her essay with my
story (http://www.teenvogue.com/story/hillary-clinton-essay-on-why-our-generation-is-whats-right-with-america). 
While I continue to help youth who have been bullied, I recently undertook
a "forward-looking" effort (making sure that my advocacy would
continue into the future) to stop bullying before it starts by
creating "Be a S.M.A.R.T. Parent Day". The acronym S.M.A.R.T.
stands for: Social Media Awareness, Respect
and Timing.
This day reminds parents to be a guiding force in their child's
social media use, thereby deterring bullying. With the help of Ohio
Representative Steven Arndt, this day will be proclaimed a statewide
day this fall
(http://www.britainbennett.org/be-a-s-m-a-r-t-parent-day).
My greatest satisfaction is that I have directly impacted over 3,000
children in my community and a countless number nationwide. If I were
to come back in 30 years, I know I made a generation kinder, more
accepting and more inclusive. This is my purpose and the change I
seek to foster in the world (https://youtu.be/SDADo46cEb0).
During my darkest moment, "getting up and doing something" – in
essence, volunteering – led me to my purpose.