Name: Zoe Kaminski
From: Depew, New York
Grade: 9
School: Depew High School
Votes: 0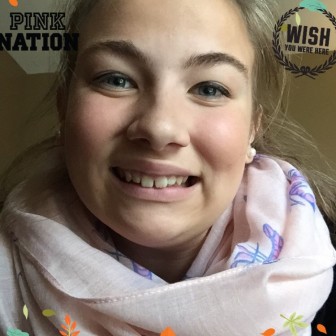 Ever since I was young, I knew that I wanted to be someone in this
world. I knew that I wanted to make a difference and I knew that I
wanted to change people's lives. I have found a way to do all of
this and more, through a group called Reality Check. Reality Check is
a youth run organization, focused on point of sale and youth
marketing of tobacco products. This group really stuck with me
because of my desire to help others in the work. Through Reality
Check, I have met so many incredible people, whose messages have both
touched and inspired me. I was actually so inspired, that I took the
initiative to start a Reality Check group at my school. Reality Check
is really unique in that we as students are really running the group,
choosing activates that are going to benefit our peers. We really are
trying to educate the community about the dangers of using tobacco
products. Along with education, we also work towards policy change
with things such as tobacco free parks and Tobacco 21 policy, where
you have to be 21 to purchase tobacco products. In Reality Check, I
am a Youth Leader. I help plan our conferences and was even a nominee
for New York's Youth Advocate of the Year. As a youth advocate I
have to know my limits and understand my comfort zone. This has been
one of my biggest challenges because of how involved I am in my other
extracurricular activities. In Reality Check, I have really learned
that my voice is valuable and my opinions have meaning. When meeting
with decision makers, I have learned that they really want to hear
what I have to say because I am the future. I have learned that
without advocates, the world would be full of fear and uncertainty. I
have learned that being a voice for those who don't have one or
haven't found one yet, is the most important and powerful lesson in
the world.
When I "grow up", I want to be an oncologist. Being in Reality
Check, directly aligns with this goal. Through Reality Check, I have
gotten the opportunity to see just what tobacco products do to its
users. To me, "Forward Looking", means that what I am currently
doing is going positively impact the future. I see my work as forward
looking because knowing that the small steps that I am taking now are
going to make a huge difference in the future. I know that with all
the work I am putting in now, I am going to eventually be able to
make a tobacco free world. I think that when I look back in the
future, my work will have made a difference in the lives of many.
Education is the key to prevention and I know that I am educating
many. I believe that if I am able to reach just one person with my
advocacy, I will have succeeded.