Name: Kiersten Coventry
From: Sylvania, Ohio
Grade: 9th Grade
School: Sylvania Southview High School
Votes: 0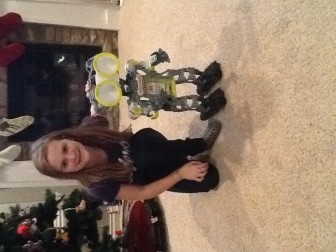 Giving
Back
I have chosen to volunteer at my local church by caring from children
between the ages of two year olds-six year olds. I chose to assist in
this role because I love caring for younger children. I like to teach
the kids about God and how to treat others as they want to be
treated. Another thing I liked was their eagerness to learn each
Sunday and the funny things they would say in class.
I volunteer on average two hours a month for the past three years. My
responsibilities as a volunteer are to: get the crafts out for the
kids to do, play with the kids making sure that they don't hit each
other, comfort them when they are sad, setup the DVR for the kids to
watch an educational video, and to make sure that there tags match
their parents making when they go home.
One of my biggest challenges with working with little kids is dealing
with the disobedient kids who don't want to follow anything you
say. They often interrupt the lesson, steal toys from other kids but
it's often because they miss their parents or they're tired/hungry.
My greatest satisfaction when working with little kids is seeing the
kids week after week grow as little people and becoming their own
person. I have learned many things volunteer with these little kids,
one of the biggest thing I have learned was that you have to be
patient with kids and with anyone no matter their age. I also
learned, kids grow up really fast and each person is special in their
own way.
All though my career won't be centered around children. this volunteer
role has given me knowledge, increased my patience, built upon my
problem solving abilities, as well as my communication skills.
Forward looking to me means that you look to assist others instead of
myself. I realize that I want to leave a positive impact at every
point in my life that I can possibly accomplish. I hope to foster
that everyone matters and that everyone has value. I think I would
have made a difference because positive memories could be recalled
from the time I helped them.