Name: Taylor Blair
From: Concord, CA
Grade: 13th
School: Arizona State University
Votes: 0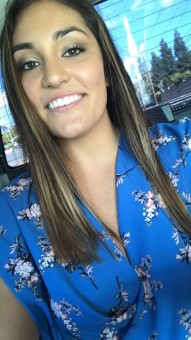 For those that may not know, St Vincent De Paul is a Catholic based
organization that helps assist the less fortunate in the community by
providing free easy to cook meals and clothing vouchers. I was able
to join the group of volunteers that meet every Tuesday evening to
help pack bags with cans of food, cereals, breads, and pastas.
Occasionally, thanks to the larger grocery store corporations, we are
also able to provide fresh fruit and sometimes even little treats
like cookies. I have been a part of this organization for several
years now, have served with the other volunteers for over 100 hours,
and I love seeing the impact that it has on the community directly.
The people we give food bags and clothing vouchers to are individuals
and families who struggle to find the means to pay for food and clean
clothing. Some are homeless, some are single mothers, and others are
recently unemployed. As a volunteer I helped fill the bags that would
be given out to those who needed them, I helped maintain the pantry
by restocking food and ensuring everything was clean, and most
importantly I was able to communicate and bring a smile to many who
were dispirited and in need of a little positivity.
One of the biggest challenges as a volunteer was when we ran out of bags
because of the enormously long line out front. It was so
disappointing and difficult to turn people away just because we
simply did not have any food left to pass out. I have learned a lot
from volunteering with this organization. I learned that no one
should pass judgement onto others because you cannot know everyone's
story. Although many people immediately think that homeless people
are drug addicts or alcoholics; many are just family members who lost
their jobs, lost their homes, and have no one else to support them.
Every human being deserves food, care, and clean clothing. This
volunteering experience has definitely influenced how I will behave
as a future doctor because I have seen the true hearts in people. As
a physician, it is important to not only treat the sickness or
physical ailment, but it's important to treat the patient's heart,
mind, and body. Giving things to others is not the only way to affect
someone in a positive way, even humor and support, both intangible,
however are just as effective. One of the best ways to share my
satisfaction as a volunteer is to share my experience with this
organization during Thanksgiving.

              With Thanksgiving just around the corner, I made an effort to reach out to
my friends, family, and anyone willing to help to collect
Thanksgiving turkeys for the individuals in need. While some people
donated money, I was fortunate to also receive physical turkeys
ranging in various sizes and weights. We had collected about 78
turkeys – over 1,000 pounds- to give to those in need. The group and
I were overwhelmed with joy and as we finished preparing the regular
bags, the line outside grew longer and longer. When the first group
of people were let in to begin the check in process, a family of
seven walked in. After they got their bags and holiday cookies for
the kids, two group members escorted the family to the back of the
building where their frozen turkey was waiting for them. Without any
previous warning, the family was completely taken aback by the fact
they were getting an entire turkey to feed their family for the
holiday. This family was not the only one shocked and grateful that
they would be able to have this delicious holiday meal. The entire
day was filled with smiles, plenty of "thank you"s, and even some
excited hugs. To see the joy and excitement these people exhibited
when receiving their turkey truly shows the impact people can have on
one another. A simple act of providing a Thanksgiving turkey or a bag
of food to someone, something many of us take for granted, can change
the outcome of someone's day, week, holiday or even someone's life.