Name: Kara Hart
From: Jenison, MI
Grade: 10
School: Jenison High School
Votes: 0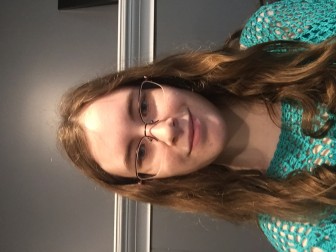 The moment I saw the hyper child pulling the collapsing the mother, I
knew I must help even if it was only for a moment. I started working
in my church, Chapel Point, watching over the children there while
the adults got a chance to see one of the church services when I was
in tenth grade. For the first year, I worked every Sunday for about
an hour. Then for the next two years I only worked every other Sunday
due to an increase of volunteers. I would help an adult and another
helper look after on average ten toddlers. We all worked to keep the
kids safe, play with them, read stories, sing songs, draw, clean the
room, get them a snack and/or drink, and change diapers. Through the
volunteering at church I have learned how to take care of children
better and it makes me happy that I am able to help others even if I
can't do it through a career yet. However my biggest challenges there
is my fear of dropping one of the babies and the fact that the room
is overrun by children and not enough helpers. Sometimes I want to
strangle the person who told us one adult and one or two helpers is
enough people to look after fifteen screaming and hyper children.
Although when I see the kids leave with family with a cheshire smile
on their face and happy relief on the parents faces who don't look
like they are about to collapse at any moment it makes me happy that
I got to help someone even if it's only in a small way. I have
alway wanted to help others whether becoming a vet or a firefighter
it has always been my dream to help others. That I know has not
changed over the year of me volunteering but I now know that I can
help others out side of a career and makes my determination to help
others stronger knowing that I don't have to be an adult to help
others. I see the term looking forward in this instance mean
continuing or doing more to help others in the future. I want to do
that by continuing to volunteer at my church or at another church
even after I start college. I don't know what difference my work
will make in years to come but I hope that it helps parents receive
some time to relax and do something other than running around after
their children. I think it would also help kids adjust to new
settings such as school because most of them don't leave their
family until preschool so letting them experience it beforehand can
help them adjust to school or daycare. I wish that other churches or
even just people in the community will see the effect that taking
care of children for just an hour or two will do to the parents and
children and then they would help as well.