Name: kyle Paulino
From: San diego, CA
Grade: mcscholarships101@gmail.com
School: mcscholarships101@gmail.com
Votes: 0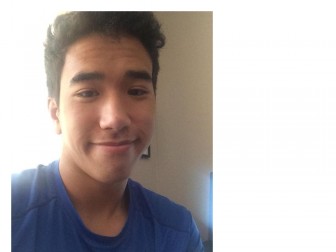 The first time i
started volunteering was because i had nothing to do after school. I
live a long ways away from my school so i would have to wait for my
mom to pick me up before we would go home which usually took
somewhere from 2-3 hours. One day i figured i should do something
with my time rather than sit around and just wait so i decided to
volunteer at an elementary school near my high school also in part
because my friend could drive me there. When i first got there I went
to go help at the after school program they had called blast. I went
and got an orientation by a staff member and i was officially part of
the team. I didn't really know what to do because they had given me
such a strict rules of what i can and can't do and i didn't want
to get in trouble on my first day so i didn't do much. The next
time i came back i was assigned to help out another staff member. She
had me help the kids out with their homework. I was nervous at first
but then i started to get more into it after i started to help more
kids. After that I had gotten used to what it was like and became a
lot more comfortable there. The next time i went i played basketball
with some of the kids and i also got to talk to some of them and got
to know them a little better. It was different seeing how much these
kids looked up to me. I felt like i had to be their role model.