Name: Nicole Duskey
From: Fraser , Michigan
Grade: 10
School: International Academy of Macomb
Votes: 0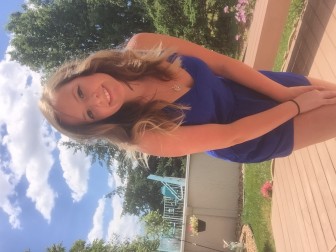 I have had many volunteer experiences in my life because of my participation in
Junior National Honor's Society, National Honor's Society, and
because my school requires that we fulfill 50 hours of community
service in order to graduate. However, my most rewarding volunteer
experience took place over the summer of 2017. After applying, going
through an interview, and being accepted, I was placed as a volunteer
at Beaumont Hospital in Royal Oak Michigan. Since the week after
school got out for summer until the week before school begins again
this fall, I have volunteered every Friday morning at 8 until 12, and
my last week in the position is next Friday (August 11). I was placed
in Surgical Services South. My responsibility is to take inventory of
surgical product, place order for new product, check expiration dates
on individual product, pick up new product from the docks, put away
the new product, and to organize the shelves of materials.
My biggest challenge is the pressure that comes with the position.
If I order the wrong amount of product, or miss an expiration date on
a product, someone's life could be in danger. I have gotten the
most satisfaction from being able to help improve the lives of others
and their health through my position. While I work behind the scenes
of the surgeries, I still contribute to ensuring that surgeries go
well. I have learned from my position that I absolutely love the
medical field, I know definitively now that I would like to pursue a
career in the medical field since it completely fascinates me. I have
always had a fascination with the medical field but my volunteering
at the hospital has strengthened my passion and desire for my career
to be health related. If I were to come back in the future I think
that my volunteer activities will have made a difference. Some of the
product that I have ordered, shelved, and sorted has been or will be
used in surgeries to improve the lives of others.