Name: Taylor Coffman
From: Sanford, Florida
Grade: 10
School: Crooms Academy
Votes: 0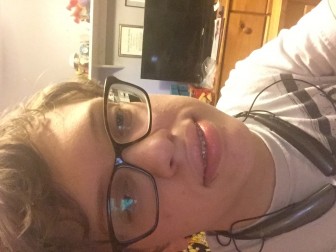 Sometimes in life, the biggest joys come not from doing something big for
someone, but helping the small people become something bigger.
Smaller business have much to offer the world but many of their gifts
never see the light because we don't focus on them. It is a
volunteer's job to help these small businesses grow, so that
volunteers may take what they have discovered and share it with the
rest of the world. This is exactly what I learned by volunteering at
the Museum of Seminole County History.
To many kids, history is one of the most boring and demanding subjects
in school. At first, I agreed with this, but then my eight-grade
history class came along, and I found myself infatuated with the past
– so much so that I chose it as my career path. I admired the great
museums of New York, Chicago, and Washington, D.C, and I was
extremely upset that Florida didn't have any museums on that scale
– but it did have the Museum of Seminole County History.
The Museum of Seminole County History isn't that much to look at. It's
housed in an old nursing home, complete with preserved dining room,
kitchen, and bathroom. It's located just behind some
attention-grabbing courthouses, so unless you're specifically
looking for it, you'd probably drive right past it without even
realizing. But I was looking for it, and in 2016, I started
volunteering under Mr. Bennett Lloyd, a man who loved history but was
extremely overworked. I helped ease his workload by filling out forms
for the archive for about five hours per month – it wasn't a fun
job, and the repetitiveness was my greatest challenge, but I did it
anyways, absolutely enraptured by the items I was interacting with.
One of my most memorable moments at the museum came when I was tasked
with archiving the items in a doctor's bag from the early
twentieth-century. One of the items I came across was a piece of
paper, creased and fragile from over one hundred years without any
source of light. I unfolded the paper with careful fingers, being
sure not to tear it or even grip it too hard. The paper turned out to
be an advertisement from a medical catalog – and I was the first
person to see it in over one hundred years. It was an amazing
experience – I, a nerdy sixteen-year-old girl was looking at the
paper that an accredited doctor had looked at over a century ago, and
I was the first person to do so. With Mr. Lloyd's permission, I
took to the internet, and, using clues I'd gathered from the
advertisement, looked for the journal from which it came – and I
found it. Not only that, but I found the exact advertisement I had
search for. The feeling of self-accomplishment I'd felt upon
completing this task was enormous, but the feeling that I had helped
share this knowledge with the world for all future eyes was the
biggest reward of all.