Name: Hannah Theisen
From: Wilton Manors, FL
Grade: College Freshman
School: Florida State University
Votes: 0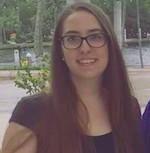 Throughout high school, I spent over 600 hours volunteering at local elementary
schools to tutor students who had been placed in remedial programs
due to poor academic performance. My favorite experience was during
the summer of 2013, when I volunteered for a program at a local
elementary school aimed at tutoring kids who didn't pass the
end-of-year standardized tests. But at first, it was anything but a
good experience. By day one, I had been glared at and told to go to a
not-so-nice place, and asked why I had funny red pimples on my
cheeks, among other things. I forced myself to forget about all of
the things I could have been doing that summer, and instead focus on
the chance I had to act as a role model. Any teacher can tell you
that working with kids can be incredibly frustrating at times, and it
is. But it is also one of the most rewarding ways a person can devote
their time. I even got to work with a student from Haiti who had not
yet learned the English language. Seeing her beam at me whenever she
pronounced a word correctly was honestly one of the highlights of my
summer. On the first day of camp, I never would have guessed that
these kids would be reluctant to see me go. But, on the last day, I
was inundated with hugs, claims that I was about 10 people's new
best friend, and pictures that I better keep up on my fridge to
remember them by, "or else." It was such a satisfying feeling,
knowing that I had impacted the lives of so many kids in such a
crucial way.

Although I was fortunate enough to have this experience, it really opened my
eyes to the literacy problem that many schools in our country are
facing. I met countless kids as old as 9 or 10 who couldn't read.
The humiliation on their face whenever they were asked to read aloud
is something no child should have to endure.Although
this is extremely heartbreaking, it has the potential to serve as a
major wake-up call which could prevent such situations in the future.
As a psychology major, I am interested in learning more about how the
brain learns language. I'd like to work with kids to help
facilitate this early educational process.During
my freshman year of college, I volunteered for the Panhandle Area
Educational Consortium (PAEC) program, where I worked with children
of non-English speaking immigrants in order to help them learn the
English faster. Next year, I will serve as a research assistant for the Florida Center for
Reading Research (FCRR), whose goal is to conduct research across the
state of Florida in order to discover and implement strategies that
will improve literacy in K-12 school systems, especially within lower
socioeconomic communities. I hope to use this experience as a way to
continue to give back to communities throughout Florida, and
hopefully the country, as well.