Name: Sadie Anderson
From: pleasant grove, Utah
Grade: graduated
School: Pleasant Grove
Votes: 24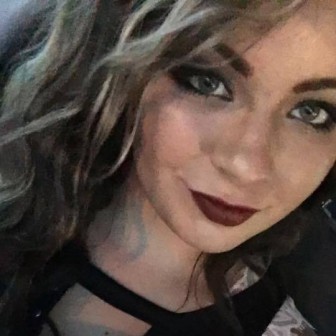 Unnoticed
Ways.
Many people will say that being a volunteer means working in a soup kitchen or going
on planned outings to do good in their community, but I am one of the
few who differ from that belief. Being a volunteer, to help those in
need is not just making a conscious effort to do so; being someone
who brings good to everyone in need, and those around them without
thinking are the true volunteers. I dedicate a few extra minutes of
my morning to weed the elderly neighbor lady's garden, sense her
husband died and her tired, crippled hands get to soar to do it as
often as needed. She has no idea, and often tells my grandmother that
her "weed fairy" takes them away even before she wakes up.
Being a good Samaritan and paying for those who cannot afford their medications at
my work, secretly paying for them and sending them out for delivery
every month. While taking my morning walks I take a different path
each day to remove garbage off my cities streets. I visit nursing
homes, and ask the nurses to make me a list of people who never have
visitor's, so when I go to my side job as a florist so I can make
them an arrangement. I write an anonymous card for every one of them;
as well as have the nurses make a list of their favorite candies to
attach to them.
Being a volunteer is sometimes sitting next to the family holding a sign
asking for money in a Walmart parking lot, and playing with the kids
asking that family what they need. Being a volunteer is seeing a
child in my city walking in the snow in flip flops, fallowing them
home one day and asking there single, struggling mother if I can buy
them new shoes and new clothes. Sometimes, it's just stopping to
help someone chasing after a dog breaking bad from the safety of
their owner's house, and sometimes its making care packages for
hundreds of homeless and hungry people. Sometimes it's just going
to a local school and paying for underprivileged kids lunches for a
week.

Doing good in unnoticed ways isn't hard. It doesn't take much
time, nor effort really. Reaching out my hand to help those who I see
struggling with groceries, or helping a hurt or screaming child in a
store calm down. It takes nothing to do, but it's my way of giving
back.Being silent and kind bring so many people so much joy. I never
ask for anything in return, seeing smiles on faces, and bringing hope
and a feeling of worth is so much more than any one on god's green
earth can offer. I purposely go out of my way to bring beauty into a
world filled with so much suffering. Being a volunteer is so much
more than helping one part of the community. It's about being a ray
of sunshine in every aspect of everyone who meets you lives.