Name: Karlee Grissam
From: Winchester, Kentucky
Grade: 10
School: George Rogers Clark High School
Votes: 0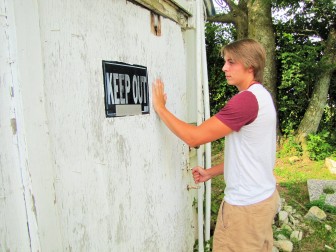 Working with children and lifting their spirits is my passion and what I plan
to do for the rest of my life. I have been volunteering at
church-owned coffee shop, the Cairn, for about a year now, helping
tutor middle school kids, giving them advice, and showing them
brighter ways in life. I like to show them that everyone feels
negative emotions sometimes, but it will all be okay. I go hang out
with the kiddos three times a week every week for 1-2 hours a day.
It is so amazing to walk in and hear them yelling my name and see the
big smiles on their faces. It just makes my day to know that I am
what helps make their days a little brighter. Many of the kids that
come to the program are bullied or have unsettling home-lives, and we
do everything in our power to make them happier and enjoy life a
little more. The students have told me their favorite parts of the
week are coming to the Cairn and hanging out with me and the other
volunteers. Although it may be challenging to get some of the kids on
board with all of the activities, it is so warming to be able to
impact someone's life once they do join in and begin sharing and
participating.
Since 7th grade, I have wanted to be a pediatric psychiatrist or a teacher,
I feel as though this volunteer work helps prepare me. However, I am
doing what I do because I love it, not for preparation. The future is
continuously changing with every move we take and word we speak, so
there is no telling where any of it will lead. I hope it leads me to
become an ESL teacher, so I can travel to Hispanic speaking countries
and help teach English. Although, I would also like to start my own
psychiatry practice out of my home and make it affordable for those
who are not insured or do not have a lot of money to spare. Like I
said, the future is always changing, but I am excited to see where it
leads.
In 10-20 years, I hope the kids I have helped remember me. I want to
know that the other volunteers and I made them feel special and
needed, because they are. I hope they are looking forward toward
their bright futures, happy lives, and the beauty of their lives,
because in the years to come, I want to come back to my home town and
hear about all of the amazing things the kiddos I worked with have
done and are doing. I know they will all do amazing things, and it
all started with a few volunteers.