Name: Kimberly Ikediobi
From: Houston, Texas
Grade: Freshman
School: Alief Taylor Highschool
Votes: 0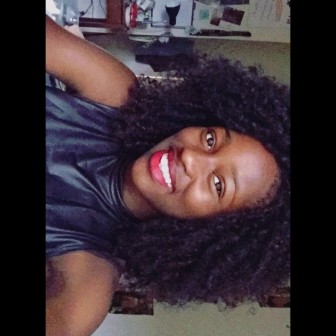 Kids
of the New Generation
The more my involvement in clubs increased, the more community service became a
necessity. Having to fill out sheets for ten hours of community
service each semester was a drag. I lazily volunteered at fall
festivals and helped my teachers tidy their classrooms. My only
priority was to get their signatures so I can turn in my required
hours' sheet.
That was until my AVID teacher presented a huge opportunity. She wanted me to teach
kids at my old elementary school how to be entrepreneurs, also
leading the project. It intrigued me to take on the project because,
what's better than knowing you have given the younger generation
knowledge to change the future? The project is called Junior
Achievement. We were given bags filled with resources for the lessons
we would teach every week. My job was to plan the instruction and
make sure my group members knew their tasks.
However, it brought stress upon me. I have other responsibilities at school,
resulting in staying up late-night to make sure everything was
perfect. Taking the role of a leader is not as easy as it seems.

Although, it became worth the stress when I stepped into the kids'
classrooms and was welcomed with smiles, showing that they were ready
to learn. I planned activities for them to do, which they enjoyed,
and I gave out snacks and goodies. It brought joy to see the younger
generation eager to learn new information and to hear "thank you"
after my time was up.
I went once a week, for four weeks, earning 20 hours of community service. The
ironic part was that the hours did not matter to me at that point. I
wanted to know when next we could do this project, how we can expand
it not to just elementary students, but to intermediate, middle
school, and perhaps even high school. I wanted to know if we can
broaden the topic to not only starting your own business, but to
STEM-related careers, the arts, and more. This is the true definition
of "forward-looking". What more can we do to enlighten the kids
of the new generation? The future?
With Junior Achievement, the kids of the new generation will be as knowledgeable
as ever. Never will they be uninformed or misguided to what they can
do with their future. In 10 to 20 years, I hope to see the kids I
taught grow into exceptional leaders and CEOs. I also hope to see
them do the same thing I was doing, with the hope that they are doing
it for more than simply community service hours. If Junior
Achievement can broaden their horizons and expand to a variety of
lessons to teach, we will build more professionals, merely coming
from the younger generation. I got to teach them that, in the palm of
their own hands, they can control the future. The one question
remaining is, which button will they press?