Name: Chase Markley
From: Brecksville, Ohio
Grade: markleyc17@bbhcsd.org
School: markleyc17@bbhcsd.org
Votes: 0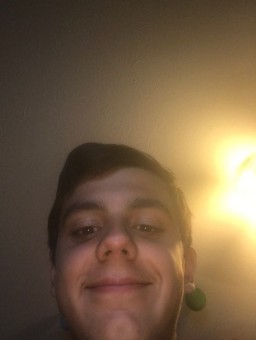 Learning How To Make a Difference
Up until my high school years I rarely volunteered and often thought of
it as a waste of time. Now that I am involved in 2 volunteer
organizations at my school I can now see how arrogant I was. I have
volunteered in many areas throughout high school but mainly in
helping my community. During the last two years I have volunteered
for 50+ hours, and it has really taught my how to make a difference.
One of my volunteer events last year involved putting together boxes of
new clothes to be taken to local rape victims. My main
responsibilities were to fold the clothes and to make sure that the
clothes were put in the boxes correctly. Another event I participated
in was walking children through a "Santa Shop" at a local
elementary school. I would walk the children through the aisles of
presents and they would pick the ones they wanted to purchase for
their relatives.
Throughout my volunteer events I have encountered many challenges. The biggest
challenge I have encountered as a volunteer is being able to step out
of my comfort zone. I have always been more on the shy side so being
able to talk to new people is often a challenge.
The satisfaction obtained from volunteering is unmatched by anything
else. Doing work for others for nothing in return may not sound like
it would be fun, but it gives a satisfaction you have to experience
to believe. The greatest satisfaction I have obtained volunteering
was during the "Santa Shop" event when I saw the children
walking back to their parents with smiles on their faces after just
purchasing them presents. Knowing that I helped them be that happy
left a lasting impact on me.
I have learned many lessons from my experiences volunteering. One of
the biggest things I have learned by far is that its not hard to make
a difference. People often are overwhelmed by the idea of making a
difference and don't even try. Volunteering has given me a way to
make a difference and show me that it is in fact possible and easy.
Chase
Markley
markleyc17@bbhcsd.org