Name: Shaunty Rashidi
From: Salt Lake City, Utah
Grade: N/A
School: Western Governors University
Votes: 7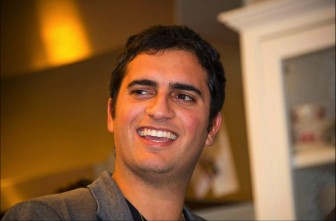 In the summer of 2011, following my last year of undergraduate study at
University of California San Diego, I began a period of full-time
volunteer service that lasted for a year in an inner-city
neighborhood in San Diego called City Heights. My goal, alongside a
team of dedicated friends, was to work together with the youth and
young adults in the neighborhood to develop skills and attitudes to
work toward the betterment of their community, particularly in the
moral and spiritual education of the children and younger youth. I
had volunteered in this particular neighborhood for about a year
before I started serving there full-time, trying to involve youth
that we would meet through first-time encounters in the community.
One week after I finished university, I moved into the City Heights
neighborhood to begin a year of full-time service, which made it
easier to relate with everyone I talked to as a neighbor rather than
someone from an outside agency. During the course of that first year,
the team of friends I was volunteering alongside continued to learn
how to involve youth from the neighborhood in study and concurrent
volunteer service, including mentoring younger youth. We also learned
how to start groups with younger youth to provide mutual support for
one another and to do volunteer service that they would come up with
together. Though there would sometimes be bumps in the road, such as
a group of youth not continuing the study and service or times when
we did not meet a lot of interested youth, we took each challenge as
an opportunity to contribute to an ongoing learning process. Not only
was the team affecting positive change in the community through our
efforts; each of us developed our own qualities and skills
concurrently.
During the following four year, in the course of my own continuing education
and my career, I continued to live in and volunteer in that
community, during which the team had grown considerably, including
youth that have grown up in that neighborhood. Even though I was no
longer able to focus solely on volunteer service in that neighborhood
after my first year of living there, that full-time period of service
set the stage for a life of service. My whole life after that year
revolved around service. My friends were the other friends
volunteering in that neighborhood, including more and more from that
neighborhood met for the first time during my time there. When I
applied for a teacher education program, I even decided to choose the
program that would allow me to student teach in schools in that
neighborhood, and my subsequent teaching positions were in schools in
that neighborhood, and I became more deeply embedded in terms of my
commitment and involvement with the community thereby. In this way,
volunteering did not just become something I do in my spare time;
service to others became the center of my life and the means by which
I advance.