Name: Kenedie Taylor Conaway
From: Clinton, South Carolina
Grade: ninth grade
School: homeschool
Votes: 0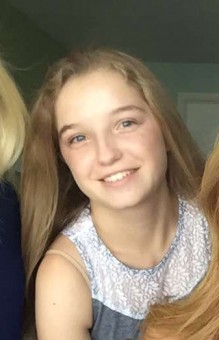 Wiping the snotty noses of kids and listening to the screams of toddlers for
hours on end was not what I ever wanted to volunteer to do.  But
here I am, and I absolutely love it.  Helping my parents with
the task of caring for six children every other week at a children's
home is not only a volunteer opportunity for me, it's life.  This
life began in January of 2014 when my parents began working at
Thornwell home for Children.  They took the job in the toddler
cottage and we have been here ever since.  We almost constantly
have six DSS placed children who have been neglected or abused by
their parents.  They are placed with us so that we may show them
the kind of love that many of them have never experienced before.  
    While my parents do the majority of the work, I have the opportunity to
entertain and be an extra pair of eyes on our cottage kids.  One
of the most enjoyable and exciting things about this job is that I
get to watch the kids change.  After coming from their home
environment, some kids come to us angry, fearful, or deceptive.  When
these characteristics begin to fall away from them and they become
more confident, trustworthy, and joyful, it is so rewarding.  But
this triumph can be short-lived.  All of these children, at some
point, must leave.  Sometimes, it is into adoptive families.
Other times, they go back home to the same situations that they
left from.  When this happens, it can be extremely discouraging.
How much of the progress that we made will be lost?  How
many of them will go back to being fearful and closed off to the
world?  Have we really made a difference in their lives?  I
have to believe that we have.  We have introduced them to Jesus'
love and at least now they know that such a love exists.  
    While sometimes I question the impact we are making on the lives of these
children, I have no doubt that they are affecting mine.  Working
with these kids has taught me to be patient with all the tears and
screams they throw at me.  It has also taught me to love even
when I don't want to love.  I believe it is also preparing me
for what God wants me to do one day.  I would like to go into
foreign missions in Africa or South America.  I think that God
is starting me out small so that I can one day be ready to take on
what He has for me.  If I were to come back to Thornwell in
twenty years, I don't think anyone will have remembered me.  But
that is not the point.  The point is to make a difference in the
lives of these kids; and I think that, through God's help, I am
able to do that.