Name: Makenna Lenover
From: Allentown, PA
Grade: Sophomore
School: Bryn Mawr College
Votes: 0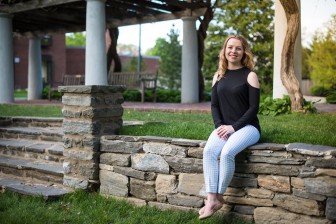 At
fourteen, I founded my own nonprofit organization. I consider this to
be my most meaningful achievement, not only because the work I do is
impactful, but also because Little Known Help Zone, my organization
devoted to advocating and improving human rights conditions for
underrepresented groups in Central America, has helped me grow as a
person in advocacy, leadership, and academics. This first step led
the way for many achievements to come.
Little
Known Help Zone grew as an organization over the years from small
school supplies shipments to larger endeavors including the delivery
of $1000 of animal medical supplies to the Jaguar Rescue in Costa
Rica and sending $5000 of Christmas presents to an orphanage in
Honduras. These two major events signified the growth of my
organization into a passion. My nonprofit expanded to funding
important causes. After running a fundraising and advocacy campaign
for the necessity of education abroad, I was able to send two Mayan
children in Guatemala to school and pay for their graduation costs
and other necessities. This monumental growth was attributed to a
major accomplishment for the nonprofit and my personal goals, three
keynote speaking opportunities.
My
first keynote speaking opportunity was at the Pennsylvania Keystone
Education Conference. I spoke to 500 educators across the state of
Pennsylvania about inspiring passion in education, encouraging
students to take on charitable projects, and the importance of
children's education abroad. I presented a similar keynote at
PETE&C for 2,000 educators. Additionally, I gave a speech at Bryn
Mawr College's Community Day of Learning. Through these
engagements, I raised more support for the organization, funds for
our endeavors, and enlightened me of a new platform I can use to
raise further awareness.
In
addition to communication skills and an awakened passion to assist me
in my future goals, by starting a Little Known Help Zone club at Bryn
Mawr College, I also obtained vital leadership experience. Our club
with fifteen members has hosted many events and fundraisers,
including hosting the Deputy Consul of the Mexican Embassy of
Philadelphia to speak about immigration.
I
love my work with my nonprofit, and my strongest achievements are the
successes I have had helping other. Outside of my nonprofit, I work a
multitude of jobs on campus, but I am proudest of my promotion to a
supervisor on the Bryn Mawr Peer Mentor Services Steering Committee.
In addition to being an academic advisor to a dormitory, I lead a
small group of other advisors. All of the hats I wear and
achievements I am proud of culminate together to help me reach
success in my future aspirations. I am an Anthropology major and
Biology minor with hopes to obtain my PhD and become a forensic
anthropologist working in a nonprofit setting. With my nonprofit
experience and anthropology training, I can continue to work to
provide justice and advocate for human rights.