Name: Bethany M. Wise
From: Lexington, South Carolina
Grade: Sophomore
School: Lexington High School
Votes: 76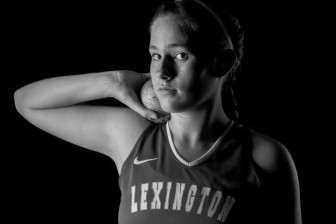 Earlier this year I chose to volunteer with Pets INC. Pets INC., is a
local animal shelter consisting of lost, neglected or unwanted cats
and dogs. I adore dogs and cats, so I thought this was the perfect
way to give back to my community. I volunteered about 4 hours a week
for 3 weeks. Due to my busy schedule, I could not volunteer anymore;
I had to focus on school and get better at my sport. During my time
at Pets INC., I worked with the dogs. My biggest responsibility was
to love the animals as much as possible. It is important to show the
dogs that they are loved because they could have been neglected by
previous owners. Other responsibilities I had were walking and
cleaning up after several dogs. My biggest challenge as a volunteer
was finding things to do. Because there were so many volunteers on
the days I visited, I had to find little things to do that would help
this non-profit. The most rewarding part of volunteering at Pets INC.
was seeing the sweet dogs being adopted by a loving family. The
rescued pups deserve nothing less than a loving family that will take
care of them. By being a volunteer at Pets INC, I learned how
important it is to evaluate a family that is wanting to adopt a dog.
Pets INC. constructs in-home visits to make sure that the animal will
be in a safe and loving home. Forward looking, working with damaged
pooches will not directly help my career but it will indirectly. This
experience showed me how important it is to help others and I can use
this knowledge in being a biomedical researcher. As a biomedical
researcher, I want to help the world advance their knowledge on
public health and I believe by volunteering with Pets INC. I have the
tools to help my surrounding community and the world. The Big Idea I
want to share with the world is how to properly care for a pet. It is
very easy for an extremely busy family to forget to play with their
pup or even give it the littlest bit of love. Also, I want to share
with families that if they cannot properly take care of a pet, it is
okay to give it to a no-kill shelter. By giving a potentially
neglected dog to a no-kill shelter, it can find a family that can
properly take care of it. If I were to look back on my volunteerism
with Pets INC., I think I have made a difference. Making a difference
is as simple as showing a troubled dog some love. It is important as
a volunteer to spend a little bit of time with each dog because they
may have lacked that in their previous home. Shelters all over the
world need volunteers, so I encourage you to go share your love with
the dogs who need it most.