Name: Amy Weitzman
From: Irvine, CA
Grade: 11
School: University of California, Irvine
Votes: 0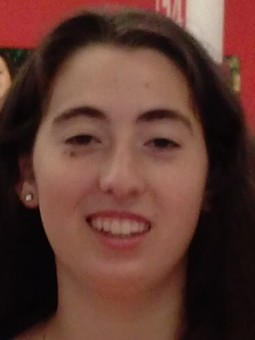 Crash.
Cool, salty ocean spray kisses my cheeks. Bright sunlight caresses my
fair skin. Seagulls call, gliding through the air, resting on the
jagged rocks. Too bad this wondrous environment is suffering due to
the reckless of humans.
Bending down, I collect another cigarette butt. My goal? To carry out the
motto of an organization I once volunteered for: Zero Trash.

Squealing, children play in the water, splashing each other and building sand castles. Their
smiling faces give me motivation to continue my work. Smooth sand
beneath my toes, I advance along the beach, picking up trash.

The Earth's water is limited. It may travel through the water cycle, changing its form,
but it is always the same water. The same water that dinosaurs drank.
The same water that Cleopatra drank. However, pollution and trash
damage water and wildlife habitats in the ocean. Plastic bottles
suffocate fish. Bags trap sea animals. If humans continue to destroy
these marine habitats, what will happen to our water supply? Although
water is essential to life, people do not seem to care that much to
preserve it.

That's why I volunteer with my high school Key Club. Even though just a few of us are cleaning up
the beach, it makes a huge difference. Not only am I preserving water
for myself and my community, but I am also preserving it for those in
other states, other countries, other continents. Water cycles; by
preserving its quality here, we preserve its quality everywhere.
Freshman year, Club Rush: Circling the quad, browsing the various
clubs, I stumbled upon an energetic group of kids waving around
bright orange signs with fish painted on them. Curious as to what
this phenomenon was, I approached their table. They informed me that
this was a club dedicated to serving the community. This included
funding for prenatal tetanus and partnering with other clubs around
the district to perform community service and interact. After signing
my name, they offered me a piece of candy. Little did I know that
signing up for Key Club would be one of my favorite parts of high
school.
Throughout my four years, I have participated in Key Club beach clean-ups,
running races, school carnivals, and district get-togethers. I have
written letters to soldiers, sewed blankets for the homeless, and
made dog toys for animal shelters. Earning over 100 hours with the
club, I have become close with the members and made new friends. The
joy I feel from helping others is comparable to nothing. Service not
only puts a smile on the faces of those I help, but mine as well. Key
Club represented the key to a fulfilling high school experience.
Consequently, I hope to pursue something similar in college to
continue broadening my community involvement and improving my social
skills. I've learned that if you want others to follow, you have to
be a leader. Change is only as good as those who are prompting it.

In this world, we are all interconnected. Every action we take has some effect on someone else.
That's why we must do our part to help others. I may be just a drop,
but I can make a ripple.