Name: Kendra Estime
From: Delray Beach, Florida
Grade: 11th grade
School: Atlantic Community High School
Votes: 2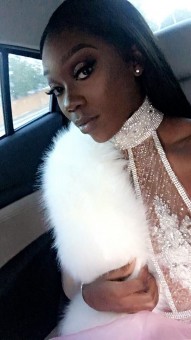 You will receive many of opportunities to go out into the community and
volunteer. It takes you as an individual to decide whether you would
like to engage into the activities. Since grade school, my mother
would drop my siblings and I off to the Boynton Beach library to get
our work done after school.
https://docs.google.com/document/?authuser=0&usp=docs_webThere
were always volunteers roaming around making sure of anyone seeking
help. Seeing them do their jobs daily inspired me to become a
volunteer when I turned age sixteen. This was a way for me to perform
my leadership skills and gain many more skills. Also, to help assist
teenagers around my age group, educationally and personally.
March 9th, 2015 arrived and I was finally eligible to volunteer. I picked
up a sign- up packet the month they were displayed. I became apart of
the family June 2015. My first week there, we were taught what to do.
I was there Monday through Friday, volunteering around 10- 20 hours
per week. I assisted with the implementation of community centered
learning projects and presentation, helped coordinate the summer
reading club by signing up students, read different leveled books
aloud for various age groups and I organized library bookshelves. The
library summer program ended the beginning of August. I earned a
total of 100 volunteering hours for time/ service.
My biggest challenge volunteering had to be dealing with kids enduring
low self- esteem. Growing up, I suffered from low self- esteem. I
could not walk confidently without looking down at my feet and I
could not wear certain clothes without feeling I would be judged. In
the middle school I attended, dressing up was a huge thing. If you
did not wear trendy gear like "fresh uniformed fits and fresh
kicks," you would get teased. And I was often teased. The uniform I
wore had to be either Aeropostale or Hollister, and my shoes,
although the right brand, was never the right style. Getting dressed
was stressful mainly because I was very sensitive, and cared a great
deal about people's opinion. My low self-esteem affected my
classroom performance. I was shy about raising my hand and asking for
help. It spilled into my social life. Fearful of getting teased, I
refused to try out for after school sports and clubs. And at home, I
stayed to myself, often hiding out in my room.
The most satisfaction I gained as a volunteer was helping teenagers
handle their self- esteem the correct way. I learned that this
problem should be acknowledged because it could lead to teenagers
engaging in risky behavior with negative social consequences in order
to impress their peers. Many problems in the world go unnoticed. My
life experiences so far, have forced me to take a closer look at the
issue of low self-esteem in teenagers. Fashion helped me tackle my
own issues of low self-esteem and I aspire to use it in order to help
others. Looking towards the future, I would say that volunteering at
the library was forward looking. In other words, progress for what I
plan on pursuing in the future.
If I were to come back in ten, twenty, or even thirty years I would say
that my volunteer activities have made a difference to some
individuals that I've helped throughout the summer program. I hope
they take my learning experience and use it to uplift themselves in
moments that they need the most support in. Though I cannot express
the amount of love I've gained for volunteering at the library, I
can express the amount of skills I've gained from it. Stronger work
ethic, problem solving, and handling pressure.