Name: Shelby De Lisser
From: Collegedale, Tennessee
Grade: Sophomore
School: Southern Adventist University
Votes: 1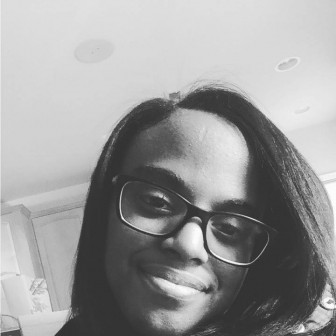 When I started college three years ago, I didn't realize how much doing
outreach would change how I view what it means to make a difference.
Since my freshman year, I've been a volunteer leader for a
student-led outreach called Westside for Jesus in the city of
Chattanooga, Tennessee.
The objective of Westside for Jesus is simply to be available for the
kids and their families for a two to three hour period on Friday and
Saturday afternoons. We show that we care in whatever way we can,
whether that's by playing games with the kids, singing songs, or
planning special events for the neighborhood during holiday seasons.
I've volunteered probably fifty or more hours' worth of time doing
outreach over the course of just one school year. My job as an
outreach leader is to help spread the word about "Westside" to
students who may be interested in going, laying down safety and
courtesy rules at outings, making sure the students are being
respectful to the kids and adults of the neighborhood, and organizing
games and special events for the community with the other leaders. I
also help find students who may be willing to lead out in starting a
game (eg. kickball or basketball), singing songs, or serving food
during special events.
The most challenging thing for me as a volunteer has been the moments
where I feel like I'm not connecting with any of the kids
personally. I have moments where I've felt like I'm not taken
seriously as a leader by my peers too. What I enjoy most about
volunteering is how it's helped me recognize how much I want to use
my future career in Graphic Design to serve others practically. I've
realized, I don't need anything but to be myself to help. I've
learned that to volunteer, you must not worry what others think about
you.
Looking forward, I want to foster the type of impact that comes from being a
friend to those who feel like they don't have what it takes to
impact others' lives. I want to use Graphic Design to let people
know that they are valuable and that they can make a difference for
others wherever they're at. Making a difference can simply be
taking time out of your day to learn a stranger's name and their
story. Being empathetic and loving is enough to make a change. As I
continue to volunteer, I want other people to realize the only thing
they need to make a difference is to be willing and ultimately to be
themselves.