Name: Brianna Smoot
From: Boston , Massachusetts
Grade: 11th
School: Boston University
Votes: 0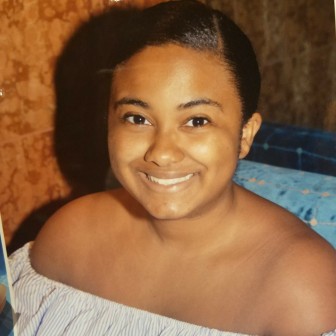 Growing up in a world where there are constant changes, new ideas, and new
problems constantly displays the disadvantages and hardship of those
around us. By being exposed to such things, I feel like I want to be
that person who can help make a change for the less fortunate. I have
a passion for helping others and being there for the people in need;
it is something I grew up doing my whole life. I enjoy looking after
the wellbeing and safety of those around me, aiding in anyway
possible. I have had plenty of opportunities in the International
Baccalaureate Program to participate in volunteer services, helping
those around the community. Giving back to the community and being
more open minded to the world around us it the driving force of the
program. By taking part in these activities I have become more aware
of the world around me and I have enjoyed making a small difference
that warmed the hearts of others.
One activity that I have done was volunteering at Fifth Street Ministry
to serve meals to the homeless. Seeing the appreciation and gratitude
from all the men, women and children made me realize we all make an
imprint in someone's life big or small daily, even with the smallest
of deeds. Another activity I have done was raise $600 for St. Jude's
and Susan G. Komen organizations to help fund for children and women
diagnosed with cancer. This was a service that reached beyond the
border of my community, opening a door to another. I have a direct
connection to this service action because my aunt is a three year
survivor of breast cancer. One final volunteer service I participate
in is something I believe I leave my greatest imprint in. I am the
Sunday School teacher of children ranging in the ages of 5-12 years
old. Each sunday the children are presented with a new lesson of the
week. I take pleasure in reading, asking questions, and helping
develop important lessons learned that they can apply in their lives
everyday. I can see the joy and pleasure each child gains from the
interaction and knowledge gained in class and displayed to the adults
of the church. It warms my heart that I can help in the development
and growth of the youth in my community.
I have found that these opportunities that I have taken has guided me
into deciding my future career path looking forward. I want to become
a doctor who travels the world, learning from others and helping as
many individuals as possible who need a helping hand. My lifetime
goal is to be one of the many people who has helped make a change in
the world through the opportunities given, as well as inspire others
to do the same- no matter how it's done. This is what I believe
looking forward is; inspiring yourself and others to make the changes
necessary for the hope we all have within ourselves.