Name: Sharon Kovats
From: Kirtland, OH
Grade: College sophomore
School: Lakeland Community College
Votes: 0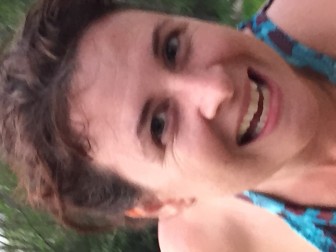 Sharon
Kovats
12/04/1978
440.478.9262
Lakeland
Community College
Financial
Aid Office: 440.525.7000
Mentoring Makes All The Difference
It can be difficult to volunteer. Especially with young teens. It's hard to
find the time, personal stress of living life can be overwhelming,
becoming involved in someone else's life can get a little messy.
These can be truly convincing excuses to not be involved in the life
of a teen, to live life in the sameness of one's self. But, it's
time to be different so that we can make a difference in our world!
It only takes a few hours each week to spend time with a teen, build a relationships,
give them a safe place to be themselves and to talk uninterrupted.
It's not always heavy, sometimes it's just plain fun. For example
taking a walk, doing a task or chore together, treating a teen to a
meal is just enough to get them to open up. Many teens at some point
in their lives feel very isolated, even if they come from "good"
backgrounds. Perhaps they can't relate or talk openly with their
parents. Perhaps they don't feel like they have anyone that they
can trust while navigating choices and decisions. Many teens struggle
with an overwhelming flood of emotions as life surges along. Trying
to throw out some life rafts of encouragement, guidance, hope and
sound advice is just the thing that many teens need from someone who
has walked perhaps a similar path not too long ago and lived to tell
about it. It has been so rewarding for me to pour into the life of
Elizabeth. As a teen, she's a beautiful girl, had a great
personality, a clear sense of right and wrong and had a loving
family. It may seem like what more could she need? However, everyone
goes through difficult times and it's helpful when someone like me
who was outside her family situation was poised to provide fresh
perspective problems. When life would get hard, sometimes we would
sit and have long conversations. Sometimes I would send a text
message to encourage or challenge her. Seeing Elizabeth mature to
handle difficult things in life was so rewarding! Did Elizabeth take
my every suggestion? No, but that's ok – she needs to make the
choices in her life. Did she do everything right? No, but she did a
lot of things right. Is it hard to watch as a mentor? Yes, sometimes.
However, Elizabeth grew to become a strong woman who loves people,
pours into the lives of people and I now consider her a very dear
friend. Elizabeth is continuing the mentoring legacy.
Though I am going back to school myself to start in a new direction, I truly enjoy
spending time with teens. They are exciting and they have so many
ideas for the future and indeed, they will be the future. I want to
pour into them to help them become excellent people so that we may
have an excellent world.