Name: Derek Tao
From: Charlottesville, Virginia
Grade: 10
School: Albemarle High School
Votes: 0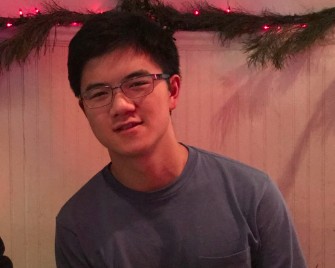 My
Commitment to Making a Difference
Over the years, volunteerism has played a crucial role in my development
as a community member, as well as the development of my passions and
career goals. As I have increased my involvement in volunteering, I
have realized just how valuable the experience is to myself and
others.

            My first true volunteering experience was helping to organize JAMaC, a middle
school math competition sponsored by my high school's math honors
society. Initially, I wasn't fully confident in my ability to
perform my tasks effectively and ensure the success of the
competition. However, on the day of the event, I had so much fun that
I stayed for 6 hours when I had planned to leave after one. After our
management team received a standing ovation from the middle schoolers
at the competition, I realized just how important my service was. Not
only was I able to share my passion for mathematics with the
community, but I was also able to develop my skills as a leader. I
also recognized that volunteering isn't just about following the
crowd or being a "good samaritan". It is more about truly
enjoying the work I do while giving opportunities to those around me.
A few weeks later, I received an email about the summer junior
volunteer program at the University of Virginia medical center. I
immediately applied, eager to engage in a volunteering experience
that would allow me to explore my interest in the medical field. Over
the five weeks, I gained extraordinary experiences that have
solidified my decision to pursue medicine as a career. Supervising
toddlers at the hospital's child care center presented me with the
unique challenge of developing friendships with an age group outside
my comfort zone. Working as hospitality in the cancer infusion center
gave me the opportunity to observe patient-physician interactions in
a variety of medical situations. Finally, escorting patients in the
outpatient surgery center gave me firsthand contact with patients and
allowed me to practice the social skills that will be crucial in a
medical career. In these ways, volunteering at the hospital allowed
me to explore my career passions through the process of aiding
others, just as a true physician would.
The experience that represents the peak of my volunteering achievements
was founding the math club and MathCounts team at Jack Jouett Middle
School. It brings me no greater joy than to be able to instruct eager
students that share my passion for math. The mutual respect and
appreciation between teacher and student is something that I am so
grateful to experience every week. The bonds I have forged with my
students have allowed me to foster a healthy learning environment for
the community while also improving my own math abilities through
teaching.
Overall, every hour that I spend volunteering, no matter the place or
assignment, gives me immense pride to know that I am making a
difference in someone's life while also improving my own character.