Name: Aylin Alba Sauceda
From: Garland, TX
Grade: 11
School: Garland high school
Votes: 0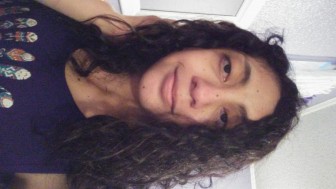 My Love for
Animals and Helping Others
My name is Aylin Alba Sauceda and I currently volunteer at my local animal adoption
center. I've always loved animals since I was little and knew I
wanted to pursue a career in the veterinary field, my mom found the
adoption center and took me to apply for a job, even though they
didn't have any job positions they were in need of volunteers so I
signed up because I figured it would be a good hobby and I could sort
of get an idea of what working with animals would be like.
I try to go at least 3 times week for about 2 hours or more if I can,
it all depends on if I have time or not. No one has a specific chore
they do every time they go, you pretty much walk in and do anything
that hasn't been done yet although almost everyone gets a chance to
walk the dogs. I've done that and given them water, i've fed the
cats a few times and cleaned their cages, i've also washed dishes,
cleaned litter boxes and done laundry among a few other things.
The only challenging thing about volunteering at the adoption center that I
can think of is learning how to handle some of the dogs, im 4 and a
half feet tall and weigh about 70 pounds and some of the dogs are
pretty heavy and strong but i'm learning how to control them, I
learn knew things about animals and working with people every time I
go and help out. Some of the things i've learned are how to work
with others, to be patient with animals and to respect them, a dog
trainer that comes every thursday and sunday afternoon teaches us how
to learn to control ranbuncouise dogs who are difficult to work with.
What I love the most about volunteering is getting to interact and learn about the
dogs and cats there and helping the other volunteers with everything
that needs to be done especially on days when we're short on help,
I can tell when they appreciate it and I like to help people in need.
I don't know how long i'll keep volunteering because i'm
starting college soon and i'm still searching for a job but I will
never forget my time at the pet adoption center, it's a chapter in
my life that means a lot to me and that has taught me a lot.