Name: Isabelle Davis
From: University Place, Washington
Grade: Senior
School: Curtis High School
Votes: 0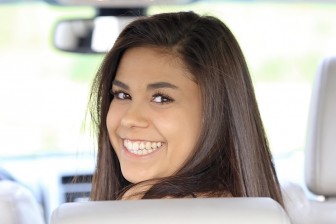 My
nose is bloody so your tumbling is flawless
Teaching, coaching and instructing are words that mean nothing if you do not
have the passion.
My name is Isabelle Davis and I am a senior at Curtis High School in
University Place Washington. I have been volunteering since I was a
freshman, I started with the Morgan Family Y in Tacoma Washington. I
was shadowing every Saturday to learn how to teach all kids from
preschool all the way up to team. What I learned is not just
gymnastics but more patience, trust in yourself and the child and
responsibility. I volunteered until I turned 16 the summer before my
junior year. The number of hours I worked was 272 hours. That may not
sound like a lot but the amount of material I did learn was a lot. As
I worked along the side of many great coaches I was taught how to
spot a girl's flip and fixed their form, and the strategies that I
learned still help me today as I teach classes without any help.
Being alone brings out leadership, confidence and troubles. For
instance, my biggest trouble was and sometimes still is building up
the confidence for kids. We encourage all kids to try new things but
when they refuse to do a simple activity when I know they can do it
and have before, it creates some friction in my smooth sailing class
time. Even when I get frustrated, the smile on their faces gives me
the best feeling, even when the kids kick and I end up with a bloody
nose, if they stick their landing and a long as the kids are happy, I
will continue to get kicked because I will do everything it takes to
help my kids succeed. If I have learned anything, I learned the power
of patience and trust. It was a bumpy ride but it was worth it.
After all that, after all the hours, classes and frustration, I look
towards the future with a smile. I am equipped with how deal with
obstacles that get in my way. With these skills, I can use them in
any situation and job field I decide to go into. The term forward
looking means understanding and accepting and working towards the
future. To me, those two words mean something to work for, use my
skills and always try to get above where I am right now. The change I
seek is to see my kids volunteer. I know that kids think phones,
friends and shopping and even tv is more important, but you can't
learn life skills in a real environment without getting out there to
try it yourself. When I look to the future, I also think about the
past and think that volunteer activities will and have made a
difference, it shapes you, makes you change for the best. I know for
me, it made me become a leader everywhere I go and showed me I don't
fear the unknown, the unknown fears me.