Name: Brittany Truong
From: Garden Grove, California
Grade: High School Senior 2015-2016; 1st year college student 2016-2017
School: Westminster High School; University of California, Riverside
Votes: 0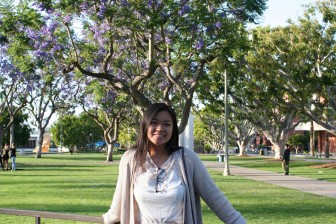 No Task Too Big or Too Little
By Brittany Truong
Currently, I am about to enter my second year of college and I am proud to say
that I have participated and joined a number of service events and
programs. However, there is one program that I am especially honored
to be in and it is COPE Health Scholars. It is a hospital
volunteering program that gives people the opportunity to get
hands-on patient experience. I was interested in this program because
I was unsure of what I want to focus on in the medical field and this
program allows me to assist in different departments such as nursing,
pediatrics, and oncology. I just got into the program and shifts are
one day a week for four hours. Although I have only completed 48
hours of volunteering, I have already learned so much. Every shift is
different because I never see the same patient, so I'm always
meeting new people with new needs. My responsibilities are to care
for the patients whether it'd be bathing and changing their bedpans
to just bringing them fresh ice water. I do all tasks with my utmost
enthusiasm and care.
Volunteering at the hospital can be challenging at times, especially when attending to
some of the patients. I've experienced strange smells and had to
clean up bodily secretions. I've also been yelled at by another
patient when trying to feed them. Despite these moments, I never get
discouraged or feel overwhelmed because I know the patients are in
distress and I understand that feeling helpless can become
frustrating, which motivates me even more to be the best volunteer
that I can.
What I look forward to the most are the times I'm able to make a connection with the
patients and I see that their moods have been lifted because of
something I did. One night after I was done cleaning up an elderly
patient, she held me back and nervously asked if I could stay with
her longer because she was scared and had trouble sleeping. I agreed
to stay with her and we ended up talking for a long time and laughed
together in between conversations. She finally dozed off and I left
her room feeling light hearted. Moments like these assures me that I
am doing something right.
To graduate from this hospital program, I am required to complete 280 hours of
volunteering, but I plan to stay longer and intend on becoming a
program leader so I can provide more of my assistance to train
incoming volunteers.
Even though I contribute a few hours of my time, I learned that it can make a huge
difference in people's lives. Nurses and patients are always
reminding me of how appreciative they are of the volunteers and they
wouldn't know what they'd do without us. No matter how big or
small the task, I take great thought and put in my full effort. I
don't plan on stopping now and I don't plan on stopping any time
soon.