Name: Isabel McCarty
From: Wentzville, MO
Grade: 11th
School: Timberland High School
Votes: 0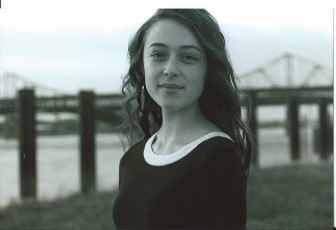 When I was younger I began to notice people sacrificing their time,
talents, and treasure for the benefit of others. It inspired me to
follow in their footsteps. I began searching for ways to give back to
my community. I realized that I needed to surround myself with others
who had similar goals in order to make a considerable impact on my
community. This led me to collaborate with a group of individuals
from my church who were participating in the First Steps Home
program.
First Steps Home is a program which provides assistance to those who have
been displaced from their homes. The participants within this program
are temporarily residing in a hotel while actively seeking employment
and other living arrangements. Our role involved bringing and serving
meals to them. Bringing meals may not seem like a grand way to impact
my community as a whole, but I learned that affecting just one
person's life in turn affects others. While serving meals we sat down
with these people and had conversations, we listened, and we offered
encouragement. We were not there to solely feed their natural body.
We were there to provide support during a difficult time in their
life and to celebrate when they achieved their second chance.
The support this organization offers changes the lives of its
participants for the better. When people have job security, a steady
income, and a place to call home their mental, emotional, and
physical health is improved and that in turn affects their outlook on
life. These people become active members of their community. What
starts with a meal, conversation, and encouragement eventually leads
to strengthening our community one person at a time.
One of the main benefits I have received from being involved with this
community service for many years is a broader perspective on life. My
previous aspirations have evolved as I began to see people's lives
change for the better. Academic success is no longer my primary goal.
While this is still very important to me, my eyes have been opened to
the impact one individual, or group of individuals, can have on
others' lives. I have hopes and dreams of following a path which
will lead me to a career that is both challenging and rewarding and
offers me the opportunity to give back to my community.
I strive to find a higher purpose in my life. A purpose that goes
beyond my own being. I am learning that it is better to consider the
greater good than simply improving my own status in life.