Name: Carolyn Loh
From: Woodhaven, New York
Grade: 10th
School: Forest Hills High School
Votes: 0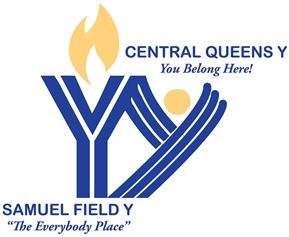 Carolyn
Loh
Forest Hills High School
Remarkable
Burden
As an 3 year active member, of Academy of Public Service, a program of
Forest Hills Highschool dedicated to improving the community, my
perspective of the struggles each individual has changed drastically.
One specific program I signed up for that has impacted my life the
most was technology tutoring for the elderly at the YMCA a block down
from the school. Here I met Sarah, a German who went through a lot
within her lifetime. I met her once a week for an hour for three
months. As a volunteer, I was supposed to be teaching her how to use
modern technology, but we mainly talked about her life experiences
and the things that she went through. She told me the things she
learned and the things that she saw. To be quite honest, I think I
learned more from her than she learned from me. She unfortunately
could no longer come to our technology tutoring sessions after the
third month. A major struggle with this program was that I was a busy
teenager, who thought it was a burden at first to come for an hour. I
thought that it was pointless. I was impatient, and had a schedule.
In my head, I always had a thought of I could be practicing for
lacrosse or studying, but I realized late, that I should've been
more valued the time more. This is a major regret I have. It kind of
scares me, and worries me and changes how I see everything. As a
volunteer, the satisfaction I got was her smile. Literally every
small thing made her smile which was adorable. Clicking the ipad,
made her smile, pressing the elevator button made her laugh. She was
just a happy, and I don't know she managed to deal with the things
handed to her positively. Everything made her smile, and it made me
want to do more. Through this experience, I learned from Sarah, that
after everything handed to her, she managed to keep positive which I
find respectable and honorable. She was remarkable. Life may not
always be fair but you should always try to make the best of the
situation.
Forward looking to me, means continuing service and giving back when I can.
This changed how I saw the lives of individuals. A change I seek, is
more people just being there in times of need. A friend to be there
to listen, and share stories, and share ideas and experiences. Sounds
cliché and corny, but I feel like these small actions can make a
difference. In the future, these volunteer actions would make a
difference, more people would feel more supported and will feel like
they their voice matters. This changes how they feel about themselves
and will impact their lives beneficially in various ways. There are
so many little things that people can do to give back to their
community and improve the lives of others in such big ways.