Name: Joseph Noel Peterson
From: Newburgh, New York
Grade: 11
School: Orange County Community College
Votes: 0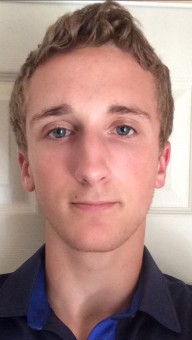 Service
is for the Selfless
When I look down at my own two hands, I see a choice to be made. Will these hands work
solely for my benefit, or will they make the world a better place?
Will they grow weary in well doing, or will they find strength in the
smiles of others? In the attempt to choose correctly, I found myself
involved in every academic honor society my school had to offer and
in a local church. In school and church, I have been able to learn
what it means to give back. It is not always easy, but I have
learned that it is imperative to continue. Each and every act of
servitude and kindness brings an unmatched joy that could be the
catalyst of more hands choosing right as well.
The ultimate reason I serve, however, is because Jesus was a servant
himself. This has brought me to be able to maintain the church
property every summer, work as a sound booth worker, a junior church
helper, a Vacation Bible School counsellor and skit member, and a
human statue for patriotic themed floats in parades. This totals to
3-5 hours per week. In school I have been able to participate in the
walk for alzheimers, tutor struggling students, and load wheelchairs
for the veteran's flight which also comes to 3-5 hours per week.
With the right mindset, these activities become something to look
forward to instead of a list of chores.
The mindset truly is everything. Hours of unpaid services can leave
anyone focused on the negatives. The hardest part for me is
remembering that what I am doing is for God's glory and for the
sake of others. In the smiles of impressionable children and the
salutes of veterans as I pass slowly by is where I find my
fulfilment. I have learned that while I am young and full of energy,
chasing those smiles and salutes will be the easiest. When I am old,
I will be able to die with the memories. However, this is a lesson I
don't ever want to stop learning.
In essence, I am building now the person I will be in the future. I
think "forward looking" means that I must take steps now to allow
myself to never lose this attitude of service. The future is bright
when young people decide that it will be. As in individual, I hope
to, by example, inspire others to give more than they receive. I
hope for a world in which people are so busy doing for each other
that no one ever has a need and for children who see it. Years from
now, I am certain that the work of my hands will not return void.
When I am old, maybe the children who saw me will do as I once did.
Maybe a veteran I reached will have a story other than war to tell.
God, help me to be selfless, or I might as well be nothing.