Name: Katherine Zimmer
From: Lancaster, CA
Grade: 10
School: SOAR(Students on Academic Rise) High School
Votes: 0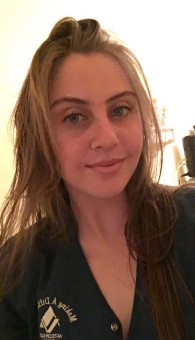 Volunteering, an important milestone in life. For some people it is a trip to a third-world
country building homes. For others, it is volunteering at a homeless
shelter. My high school requires students to complete ten hours of
community service per semester, but I choose to work beyond my set
minimum. I volunteer at the Antelope Valley Hospital once a week, for
two hours, every week. I have approximately 130 hours of service in
the pediatric department. I choose to volunteer at the hospital
because I like to help people, and I love surrounding myself in a
medical environment. I primarily support nurses and ultimately
support children by doing so. Whether I am comforting a sick baby,
cleaning the playroom, or making get well cards for our patients, I
am a part of the experience a family will have in our hospital and I
take that responsibility seriously. I love interacting with patients,
holding babies, feeding them, playing games with them, and all of the
fun stuff, but service doesn't always equal fun. I have learned to
accept that sometimes the job is tedious. Sometimes my time is spent
restocking and cleaning and although I don't love to do those
things, those jobs are crucial to the healthcare of the patient too.
I am doing what the nurses need so the patients can get the level of
service they deserve. Even though I have done everything from patient
care, to reading monitoring machines, to comforting children, I am
willing to do whatever job is needed. I know this experience will
help me in my future, as I have gathered many skills that will make
me a contributing part of any medical team I belong to.
As I look forward, I see my volunteering as a foundation to my success in college, then
med-school, then my internship, and possibly my dream job of working
as a general surgeon for the U.S. Navy. I plan to dedicate my life
to learning and serving others. The contributions I have made to the
AV Hospital are just one link in a long chain of positive reactions I
hope to cause. Our world is so diverse and I want to serve it well.
Today, I am one of 500 hundred volunteers at the AV Hospital. My
actions may be small now, but they serve our unit as a whole and are
vital to the hospital's daily activity. When I look back decades
from now, I know the volunteering program will still be thriving, and
I will know I was a part of that. I hope to add to my legacy by
adding an art program to the pediatric department. I am currently
working on implementing that as my Girl Scout Gold Award Project.
This program has given me so much and I cherish the fact that I have
given it my all as well. Getting to be a teen who supports her
community has felt good and has been my privilege.