Name: Chelsea Williams-Sestini
From: Strathmore, CA
Grade: None - started in 2017
School: Fresno Pacific University
Votes: 0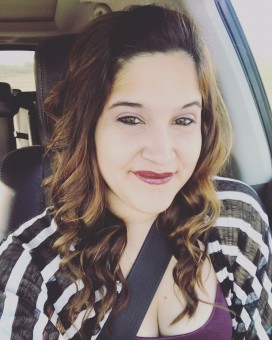 As a student candidate for a BA in Business Management at a Private
Christian university, we were required to take part in a class called
Jesus and the Christian Community. It asked the students to do a
minimum of 6 hours of community service serving other people and
write an essay on it. As a mother of five children myself and working
full time while going to school also, I first thought of it as an
inconvenience. It was time in my schedule that I just did not have to
help other people when I felt like I was already doing so much for
others around me.
I volunteered for a week before and after work to get those minimum 6
hours at a soup kitchen in my community called the Visalia Rescue
Mission. I was surprised by how much it touched my conscience and
really opened my eyes to the poverty around me. As a mother, my heart
yearned for these people that really had nothing besides the clothes
on their backs and whatever belongings they could carry. I thought
about my children and how I would feel if this is what happened to
them. I would have been devastated to know they were in such dire
straits that the only thing they could really count on was a hot
meal.
It also made me ashamed to think about how little I wanted to help
prior to being there. The fact that I thought of them as
inconvenience and how little I think of those people around me. I
think it's one of those out of sight out of mind mentalities that
having to volunteer showed me the possibilities around me to help
more people. I was asked to serve food and I also ended up coming
early and staying later in order to help clean up the kitchen. After
that experience I decided that I needed to give back to my community
more because they needed help.

I have since then started the process to help in the Women's and
Children's Shelter. This means that I had to get a background check
and more training in order to be able to better serve these women and
their families that need a kind hand and giving spirit. I think
showing my children that it is worth volunteering to help others
spreads the idea of being serving leader. It shows that in order to
be a great business leader as well, people at the top need to learn
to serve those at the bottom instead of the other way around.