Name: Aaron Farmer
From: Omaha, Nebraska
Grade: N/A
School: Metropolitan Community College - Omaha
Votes: 0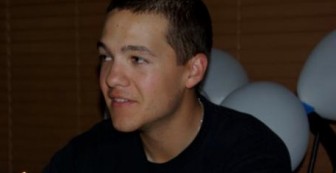 Seven Years a Volunteer
One of the basic foundations of being a United States Airmen is
volunteerism. It's something I've done since 2010. In that time
I've had the pleasure to work with a myriad of organizations and
causes. The one that I gave the most too for the longest amount of
time would be a local Horses for Heroes chapter in the Omaha area.
Therapy for physically and mentally wounded veterans and disabled
civilians were their specialty and has been my calling for quite some
time. I chose this path because of my military affiliation as well as
my experience with disabled family members. Additionally I already
had a few years of experience in horse care. In my opinion there is
no worthier cause than those who have served and suffered because of
it. Each week I would dedicate approximately 16 hours to the cause.
During this time I maintained the horses used by the program. Mucking
stalls, working horses, and general horse and enclosure care and
maintenance were my responsibilities. The work was hard and
backbreaking. After a full 40-60 hour week working for the Air Force
it was tough to get up the motivation to aid the charity on my only
off days. This was by far the biggest challenge. However it all paid
off when I saw the eyes of a vet or his/her family light up when they
got to feed, brush, and ride the horses I'd been taking care of.
For those few hours they can let go of the stress and fear they deal
with every day, and just enjoy the ride and companionship. This has
been the most satisfying part of volunteering with the program, and
it's taught me an important lesson. I've learned that no matter
how hard life gets you should always be thankful that your body and
mind are whole. Be thankful they haven't gone through the rigors of
actual combat. It really gives a person a sense of perspective.

I see my activities as aiding in the recovery of our nation's
warriors. Forward looking to me means insuring that something is
prepared for the future. Forward looking is facing challenges that
could present down the road. I hope to foster change in the amount of
self-inflicted harm and death taken by our service members. I hope to
let all our fighting men and women know that we've all got their
backs and are looking out for them when they come home. I do believe
my activities will make a difference decades down the road. I believe
that because of the time I'd given to the charity I've made an
impact in the lives of many veterans and their families. I believe
that more veterans will remain on this earth thanks to my efforts. I
won't stop volunteering even as I'm currently separating. Our
veterans deserve it.