Name: Julienne Nicole Bailey-Marett
From: Venice, Florida
Grade: 12
School: Venice High School
Votes: 0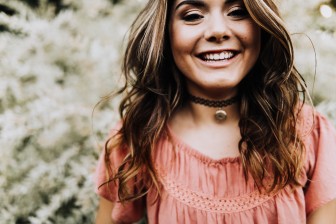 What has given you the most satisfaction as a volunteer?
Soul Food
In the summer of 2016 I, along with my youth pastor and a few friends,
set out on a journey to New York City with the sole goal of providing
help to those in need. While we were there, we served and made food
at soup kitchens, handed out clothes in the Bronx, and painted
churches in Harlem. It was incredibly humbling to see how doing
simple things like these can truly change people's lives. We were
sleeping on the wooden floor of a brownstone, in the not-so-nice part
of Brooklyn. The subway beneath us rattled the floor. The single
shower we all shared didn't have hot water, or water at all really.
We woke up at ungodly hours of the morning to work upwards of 12 hour
days, and fall asleep exhausted. Despite these unfavorable
conditions, not a single one of us complained. How could we? We had
spent the whole week surrounded by people who were living on the
street, starving, with no one to turn to for help. We had food,
money, a roof over our heads, and most importantly, a life to go back
home to. This made it hard for me to relate to some of the people we
met in New York, because I simply could not imagine that someone
could live every single day off of nothing, even though living proof
was standing right before me. The sheer fact that I cannot wrap my
mind around such harrowing circumstances is something I am grateful
for.

I learned a lot those five days in New York City. A lot about life, a
lot about love, and a lot about humanity. The biggest, and most
rewarding of which, is that material things do not constitute
happiness. I will never forget the feeling of utter paradox I felt
being surrounded with what society would call "needy" people, yet
the sense of deprivation wasn't felt anywhere. I was handing out
bags of Doritos to people who probably wouldn't eat again for days,
and still there was no mood of discontent. The world places so much
emphasis on money, fame, power, and prestige, but in that moment I
saw through the iron curtain; the only path to true fulfillment is
through fulfilling others.