Name: Stephen Golden
From: Washington, DC
Grade: Freshman in college
School: Georgetown University
Votes: 0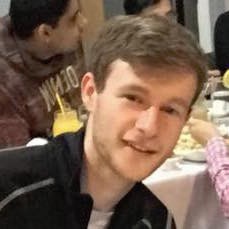 Giving back to others has always been a priority for me. Accordingly, I
dedicate a significant amount of time to volunteering: during the
past school year alone, I spent over one hundred and fifty hours
volunteering. Much of this volunteering was for a service project
that I coordinate called St. Elizabeth's Outreach.
Each Friday afternoon, I lead a group of students to St. Elizabeth's
Hospital – a psychiatric hospital at which the vast majority of the
residents-in-care are sent there via the judicial system. Once at the
hospital, we pass through security and then go into certain wards
with the games that we bring. Simply put, the goal is to interact
with the residents-in-care and show them that they matter. St.
Elizabeth's Outreach is the only regular outside contact that these
residents-in-care have, so when we come and spend a few hours talking
and playing games with them it brings a spark of happiness that would
not exist otherwise. Each week when I walk in, I am greeted by
residents-in-care who are eager to catch up and play UNO or Scrabble.
Bringing this joy to the residents-in-care is not only deeply
rewarding as a volunteer but also an important part of their
treatment. Normal human interactions – rather than doctor-patient
or other interactions of that ilk – help the residents-in-care
manage their illnesses. However, these interactions are somewhat
limited, so St. Elizabeth's Outreach helps fill that void.

Volunteering at St. Elizabeth's Hospital has really taught me a
lot. Not only do I have a much better sense of the logistics required
to run a service project but I also have a much better sense of the
people at St. Elizabeth's Hospital. The first time I volunteered at
St. Elizabeth's Hospital I was nervous. I knew that the
residents-in-care all were dealing with some sort of mental illness
and that many of them had been convicted of crimes, mostly violent
crimes. Accordingly, I did not really know what to expect and this
made me feel uneasy. Nevertheless, this sentiment was quickly
dispelled when I met the residents-in-care and found that they are
just normal people who happen to have an illness. Furthermore, now
that they are receiving proper treatment, most of them are able to
manage their illnesses really well. In fact, I imagine that if the
residents-in-care had been receiving adequate treatment before being
sent to St. Elizabeth's Hospital, many of them would be living
relatively normal lives right now. Unfortunately, the stigma that
surrounds mental illness prevents many from seeking treatment in the
first place. This is an area in which I would like to focus more on
in the future. I want to do more to combat the stigma of mental
illness so that individuals battling mental illness can get the
treatment they need without fear. Volunteering with St. Elizabeth's
Outreach does help reduce this stigma by demonstrating that the
residents-in-care are normal people but I think there is still more
that can be done.