Name: Jaime Sanders
From: Houston , TX
Grade: College Sophomore 2017
School: University of Houston
Votes: 0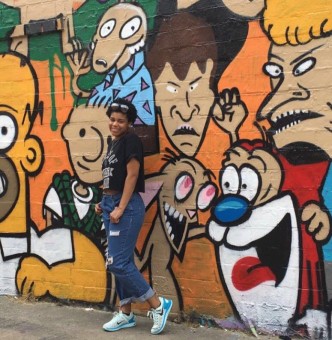 When I was ten years old, an opportunity to volunteer at a local food bank
presented itself and my parents forced me to go with them. When we
first arrived, I was complaining about how tired I was and nagging
about the organizational work needed to be done. But then, a family
walked in, a woman and three children. The woman approached the
coordinator with great shame and asked how she could get some food.
The coordinator gave her a box and a list of food items she could
get. She filled up the box and began to checkout. Meanwhile, her
children's faces lit up and expressed so much joy at the sight of
food. As she was leaving, she whispered to the coordinator, "I'll
be back next week". It was then, in that very moment and day,
when I realized that some people are not as fortune as I am and some
people are struggling just to find their next meal. For some reason,
I remember that woman and her three children to this day because they
opened my eyes to the harsh realities of life, the importance of
family, and to always being grateful for what you have.
Since then, I have volunteered more than a hundred times for numerous
causes. I commit most of my time to non-profit ventures whose mission
is to feed families in need and homeless people in the Houston area.
I pride myself on contributing as much as I can to make the biggest
impact. Yearly, I volunteer at least two hundred hours for several
food banks. Some organizations do more than just serve food. Our Soup
Kitchen also offers emotional support and program assistance. My
responsibilities as a volunteer are based on the needs of the
organization. I can serve and prep meals, organize and deliver
donated foods, and prepare rooms for community events. I can also
work administrative jobs like receptionist when the organization is
short-staffed. The biggest challenge I face is taking on too many
tasks at once. I often stress myself by putting too much on plate,
but I want to help as much as possible. It is a very rewarding
feeling to know that I've made a difference in someone else's life.
My passion for education and giving back stems from my devotion to my
own personal advancement and the advancement of others. I want to
start a foundation that educates and helps students from low-income
families maintain and obtain homes. It would be great to get a job
that pays me a lot of money, however, non-profit ventures are the
most rewarding. I want to make a difference and push others to strive
for greatness.  Although I came from humble beginnings, I will
do amazing things. I believe that the educational opportunities we
take advantage of help to mold us into excellent leaders with the
ability to support our communities in a larger way. This is my
mission.