Name: Cailin Stollar
From: Williamstown, Massachusetts
Grade: College freshman in 2017-2018
School: Williams College
Votes: 58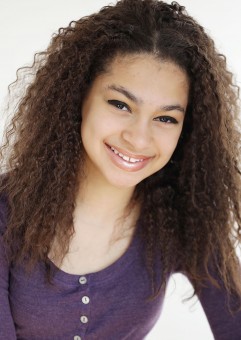 DMVEDU.org
Scholarship Essay
I have participated in volunteer activities since middle school. It sounds cliché, but I
feel that I have gotten as much out of my experiences as the people I
have endeavored to help. My volunteer efforts have taught me the
power of teamwork, given me leadership skills, and inspired me by
making me aware of just how fortunate I am to be born into a
middle-class family in the United States. But most importantly, I
feel blessed that I have been able to make an impact in ways that can
truly transform lives that need a helping hand.
I have had the concept of community service and giving back ingrained in me first by
my parents (who have done what I call excessive amounts of volunteer
work in my various schools and other educational organizations). This
sense of service was reinforced by a program I was fortunate to be
involved in called The Oliver Scholars Program. Oliver takes
high-achieving minority students from public middle schools and helps
them gain admission into select independent schools. One of the
requirements for being a part of the program is to accumulate at
least 150 hours of community service during your 4-year high school
career. While I did a variety of activities, one that really impacted
me was Baja Bound.
Baja Bound organizes week-long trips for high school students to build homes for migrant
farming families in Mexico. I went on my first Baja mission after my
freshman year. The family we built the home for had 4 young children,
and they were all living under a blue construction tarp. That tarp
made them better off than some other families (at least they had a
"roof" over their heads), so they invited one of those other
families to live with them under the tarp. The father was so happy we
built the house for his family that he spent a week's wages to pay
for a party for us (chips and soda, which was all he could afford)
after we had finished. Of course, he invited the other family to live
with them in their new home.
I was so moved by this experience that not only was I determined to go again the
following year, but I also decided to take an active leadership role
in recruiting additional students. We were so successful in our
recruiting efforts that we had enough people to build two houses
during our week in Baja the next year. I also started a fundraising
campaign to help purchase household items the families could use in
their new homes.
My experience with Baja Bound shows what a cohesive team, working together to accomplish
a noble mission, can do. Never could I alone have brought such joy to
a family by providing them one of the basic necessities of life. Even
though the house was a simple structure, the family was so thrilled.
That showed me that happiness is where the heart is, and what you
make of it.