Name: Ju'Nada Sanford
From: baltimore, maryland
Grade: 10th grade (high school sophomore)
School: Baltimore Polytechnic Institute
Votes: 0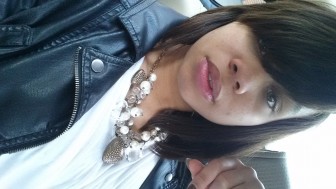 Ju'Nada
Sanford
July
10, 2017
Baltimore,
Maryland 21218
Thanks
for Helping Me Breathe
My name is Ju'Nada Sanford. I am a high school senior at Baltimore
Polytechnic institute, I have been a varsity soccer player since I
was a freshman in high school, I have been captain of my varsity
softball team for 2 years, and I am an asthmatic. Asthma is a chronic
lung condition where a one's air way becomes inflamed, narrow, and
swollen and produces extra mucus, which makes it difficult to
breathe.
I have volunteered on many occasions in order to teach those around me,
who also suffer from asthma, that asthma is something one can
control. One occasion in which I have volunteered is at the Johns
Hopkins Camp Superkids. I volunteered here because I went there when
I was six years old until I was fourteen years old. I took a break
one year and returned as a counselor in training during the summer of
my sixteenth year.
The overnight camp takes place one week every summer. The week starts on
a Sunday and ends on Friday but counselors have to be there a day in
advance. I spent 168 hours volunteering at the camp. As a volunteer
I had to teach the children how to maintain their asthma on a day to
day basis. In order to do this I gave them their daily medication, I
taught them how to belly breathe, how to avoid their asthma triggers,
how to recognize their warning signs, and how to know what to do when
they are in the " red zone".
My biggest challenge as a volunteer was not going back to being a
camper. This was a challenge because as a camper I loved the camp and
the activities that we did every day, swimming, all you can eat
buffet, zip lining, horseback riding, it took a lot of me not to join
in to the activities as a volunteer. The most satisfaction came from
teach the campers the way I was taught, seeing the looks on theirs
face when they learned that even though they have asthma they can
still do anything, and thinking in my mind " this was me two years
ago."
From my volunteer position I have learned that you doing always have to
get paid in money in order to make something out of nothing.
Volunteering has also showed me how making a difference can come from
what I have learned and sending it down to another generation.