Name: Neah Lekan
From: Irvine, CA
Grade: 10
School: University High School
Votes: 0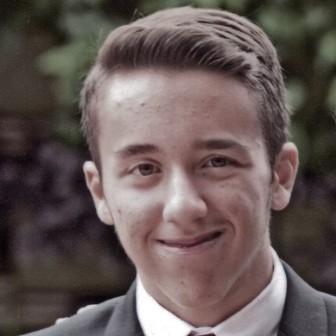 The desire to serve, just like service, comes in many forms and has been articulated in just as many
ways. From Churchill's "making a life," to Gandhi's, "finding
yourself," to Paul's "you are not your own," service has been
motivated by countless desires and philosophies, all toward similar
ends. My service sprung from a combination of all of these, and
centered mainly on my desire to make a difference and an impact. But
my niche within service ended up being advocacy, something that I
remain passionate about years after beginning my service journey. I
started out advocating for community building with a local TEDx
organization, and moved on to advocating for STEM education for
underserved populations within my community and greater education
funding from my home school district to my state capitol. It was a
journey that, like most, was not entirely planned, and one that
enriched my life with new experiences, people, and horizons. That
multiyear journey which took me from a community to the capitol has
been one that I have only recently reflected on. I find it is the
same advocacy that is my conduit of service, which is also my true
reason for service. As a Latin student, I started thinking about the
origin of the word "advocacy," which comes from Latin "advocāre."
Advocāre means "to be called to," and that realization is what
led me to a completely new understanding of service. There is
something inside each one of us that calls us to something greater,
which inspires us to strive beyond our limitations and position in
order to contribute to a greater endeavor. This great endeavor is
difficult to define; yet it is an endeavor that unites us and
continues to call us all to the great and profound cause of serving
others. The call is inside all of us, a call to a greater truth and a
greater mission, and it must become our goal to harness and foster
that call in all humanity, that we may someday join together in
undertakings of service for the benefit of one another on scales
never thought possible.