Name: Brianna Nicole Grimes
From: Orangeburg, SC
Grade: 10th
School: Orangeburg Wilkinson High School
Votes: 4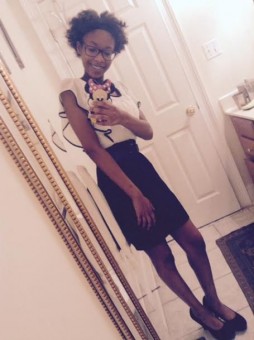 The Essence of Giving For The Benefit of Others
Every day, a person is looking for someone to help them out. Some people
carry out these tasks seriously by volunteering. Volunteering changes
lives every day. Volunteers actually have a better chance of finding
a job after being out of work than non- volunteers. My volunteer
includes me working at the hospital, helping my aunt at Red Cross,
and being a part of Ladies of Kappa League. All of these activities
have built up my mentality for the better. In my opinion, every
teenager should have to do volunteer work to graduate, and get the
exposure.
These numerous activities have built me as a phenomenal person. I chose the
Jr. Volunteer because I enjoy helping others. When I go to the
hospital, I feel energized because I am helping others. Usually, I
work about six hours a week. These hours are usually vey exhausting,
but I feel delighted to help others. My tasks include me answering
the phone, sending flowers to patients, and filing papers. You have
to be a very dedicated volunteer because there is no payment.
With this program, it has changed my outlook on life. I honestly think
every teenager should be involved in volunteer work. When you
volunteer, you will change a life, and not even know. My biggest
challenge with volunteer work is setting aside my time to help
others. You have to be very dedicated to be a volunteer. Not many
people can say that they will go to place and work for free.
Volunteer work is changing me for the better. My career goal is to become a
psychiatrist, and I think volunteering will better my people skills.
Every day, I will have to sit down with my patients and consult with
them. The most satisfaction I get from volunteering is seeing the
smiles on their faces. I also enjoy when some of the visitors tell me
that I am doing a good thing, it makes me feel very good about
myself. Most teenagers frown upon volunteering because they are not
getting paid. In my opinion, when you do free work God will reward
you for the good things that you do in life.
In conclusion, volunteering will help me with my long- term goals. It
has also bettered my people skills. Many jobs you want, you have to
have good people skills to be successful. Volunteer work has also
taught me life skills that I will need in the real world including
learning how to answer the phone properly and filing papers.