Name: Zachary Blake Pennington
From: Broken Arrow, Oklahoma
Grade: 10th Grade
School: Broken Arrow High School
Votes: 11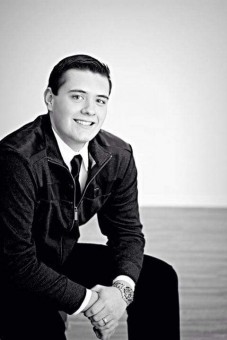 The
Importance of Volunteer Work
My name is Zachary Pennington and volunteering is my passion. I have
helped the community through outreaches and youth work days with my
church and also been apart of NJHS and NHS. The Bible commands us to
help those who physically can't do anything, and I know helping one
person at a time might not change the world, but it will change the
both of our lives forever.
Every year my church hosts a community outreach, a Day of Hope, where the
church provides a meal, haircuts, groceries, backpacks, sports
physicals, school supplies, and a job fair. I have worked this event
for the last four years and have helped families walk through the
line get everything they might need. I have set up for the vendors,
played on jupiter jumps and had a blast with little kids that come,
and have been a greeter welcoming everyone as they get the process
started. This is a three day process to get all the supplies into our
building and a lot of prep work is done to make sure every single
family gets the hope the so desperately need. My favorite part every
year is seeing the gratitude in their faces as they leave, knowing I
can make a difference even if there is over 7 billion people on the
planet, it all starts with one person at a time.
At Broken Arrow High school I was selected to be a part of the National
Honors Society, we are required to do a minimum of 30 hours of
community service. I have worked throughout the county of Tulsa with
my involvement in Technical Students Association, I volunteered in an
elementary school in Tulsa and got to play with the special ed and
Pre-K kids. I made a new friend in Pablo, we played and learned, we
were both sad I had to go back to school. My involvement in clubs and
activities have made volunteering fun and different than most
traditional volunteer jobs.
Once school is out for summer, my youth group and I go out and serve our
elders. We have a few elderly people in our church that physically
can't do things around their house, so every Tuesday we mow their
yards, clean flower beds, and anything else they might need done. All
of my experiences of service have helped me learn that life is too
short not to help someone.
I want to go to college to study engineering, and I know that once I'm
an adult my drive for helping others will not fade. I would like to
join Chi Alpha and start my own Day of Hope in my new college town.
Everyone's past can't be changed, but their future is their
destiny, and my actions might not change the world, but it has
affected the lives I helped and given me a grateful heart for the
life I have.