Name: Yerim Heo
From: Kent, WA
Grade: 10
School: Kentridge High School
Votes: 0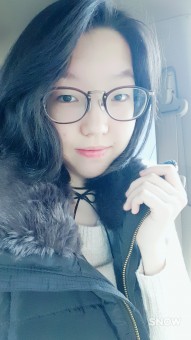 Korean is mathematically one of the easiest languages to learn in the world.
And Koreans are very proud of that fact. But it's not quite as easy
to learn for eight year old Korean girls who were born in America. I
became a teacher for the Pyungan Presbyterian Church Korean School
when the most advanced class offered there became too easy for me.
Through the experiences of being a classroom teacher, I've become
more mature and patient than I ever could have.
I volunteered for two hours every Sunday before service started. I
had to prepare fun lesson plans ahead of time and bring materials
that would help my students learn. Only when I started teaching a
class at Pyungan Presbyterian Korean School did I realize how
emotionally draining being a second grade teacher was. You can't
tell your students how tired you are no matter how actually tired you
are because then, they also lose their energy. You have to always
pretend everything is sunshine and rainbows so that the students have
an energetic learning environment. And even though it was often
challenging to keep the students engaged, it all paid off to see them
learn new Korean words and get big hugs from them every week.

I learned you need an endless amount of patience to properly teach
young children. You can never yell at them to do something, because
they'll want to do it even less than they already did. My fellow
teachers and I often discussed what happened in the classroom
afterwards and how to respond to certain situations. In the Korean
school, we could see the direct influence of our own behavior in our
students right away, and it helped us mature and grow in ways we
never would have.
Forward looking for me means doing something that's going to have an impact in the
future. I immigrated to America when I was a child, so now as a
teenager, I see myself as the bridge between those who came to
America as adults, and the children who were born here. We Koreans
are very proud of our heritage, so every Korean-American parent makes
sure their child knows at least some Korean, whether it's reading,
writing, or speaking. So my role in the Korean community of Federal
Way and Auburn was to raise the next generation of children to be
able to speak the original language of their parents.
I could tell a lot of the kids don't really care about learning
Korean, or they just don't want to make an effort to learn. So by
contributing my time to this school and making a fun environment
where it's easy to learn and be immersed with Korean culture, I
hope I've been able to maintain another generation of
Korean-Americans who can speak their language and be proud of it. And
in about twenty years, perhaps the children I taught will have kids
of their own and pass down the pride of Korean culture.